April 2015 - Independence of the Seas to Caribbean - Western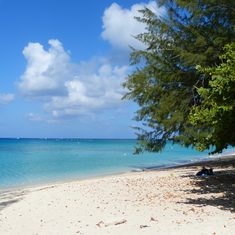 I always heard good comments about Royal Caribbean so I gave it a chance. Unfortunately it was not what I expected.
Food and beverage: mostly tasteless, few options in the menu, restaurant closes when you leave the ship, after 3pm, slow service at the bars.
Fun: very few interactive activities at the pool, the ship is dead if you do not get out at the ports. Poor activities for kids and teens.
Ports: Cayman is beautiful. There is not a lot to do in Falmouth, Jamaica, you will have to travel almost an hour to get to nicer beaches like in Montego Bay or Ocho Rios. Labadee, Haiti is a beach club good for those who look for comfort and that is it. For me it was depressing to see a fence preventing access from locals to the peninsula and just a few opportunities for them to work and grow with the port business as food, beverage and services come from the ship. I am not sure how much of the environment was compromised with the structure RC built there.