January 2016 - Norwegian Dawn to Caribbean - Western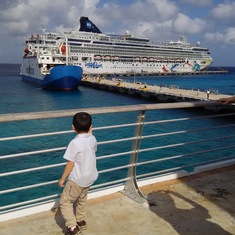 I longed for the cruise for a long time and it is really an unforgetable experience.
My four year old son made four friends in the kids pool and hot tub.He is already a part of fish! On the last day of the roundtrip, he said I don't want to go and I want to stay here to be a captain! Even back home, he played the magic that he enjoyed in the theater. My wife and I also appreciate the job the crew did very much!