 No cruises added
Cruise Tips
Lots of houses and buildings in disarray. Made the beautiful island not impressive. Traffic was horrible.
Took the Seifield Waterfalls, Rain Forest and the Volcano. Our guide, Shal, was very friendly, funny, easy going and seemed like he was well known with the localsd.
Took a train ride through the city, but for a couple of hours it cost $120.00. Train was open air with wooden seats. Saw the bunker and it was in disarray. Trash, and building is falling down.
Beautful - went to Coral World and son-in-law and our grandchildren swam with the huge turtles, saw many sea species plus sharks.
Shopped some. Very beautiful island. Didn't get to spend much time there because our flight time kept changing.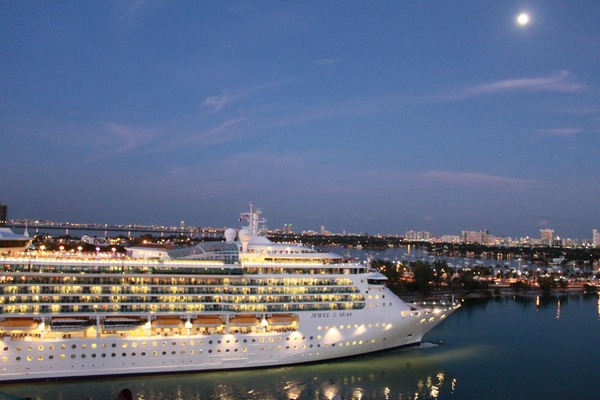 Jewel of the Seas
We had plenty to eat at breakfast, lunch and dinner so we didn't actually snack except maybe a drink.