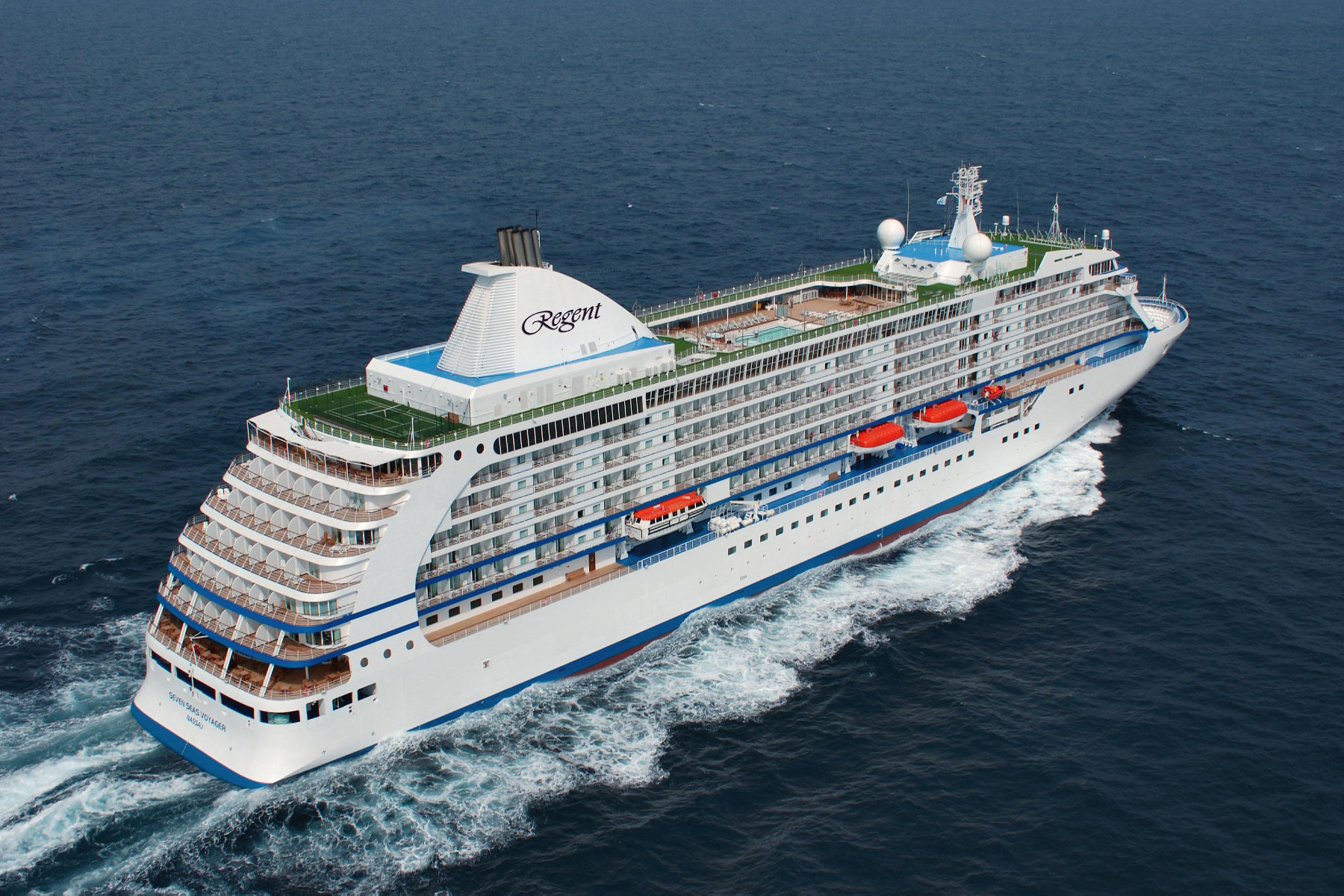 July 2016 - Seven Seas Voyager to Europe - Northern Europe
We were underwhelmed with the ship and the service. The boarding was inefficient, slower than on a Celebrity cruise my wife took last year, were there roughly four times as many passengers. Our suitcases were taken from our hotel at 8am, but not delivered to our cabin until the late afternoon.
The ship needs a good refurbishing. The shower and sink did not drain properly in our cabin, and the curtains were of poor quality, letting a lot of light into the cabin in the mornings. The food was OK, but the service was below par for a luxury line - you had to attract a waiter's attention to get a drink refill. 
The gym was often crowded, and the weights area was small, making difficult for more than  1 or 2 people to use it at the same time.
On the positive side, our butler was excellent, and the excursions were generally good, although we, having little interest in shopping, found being left at shopping areas for an hour or more a little annoying.