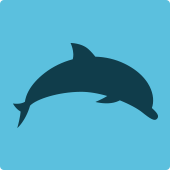 No cruises added
Cruise Tips
Beautiful beaches. We toured the Jaguar Rehabilitation Center. Interesting, informative experience and we were treated to a delicious lunch by locals as part of the tour. Fun to get a closeup look at monkeys, sloths and crocodiles as well as to learn about efforts to rehabilitate animals and release them back to their natural habitats.
We reboarded the ship in Colon after an interesting and informative tour to Panama City. Colon was fine as a place to get back on your ship. Otherwise. I would not care to visit Colon again.
Very pretty island. We did a tour of the island and a semi-submersible tour of coral reefs. It was gun but nothing we need to do again.
Ft. Lauderdale (Port Everglades), Florida
An okay port, although we had to wait at least a half hour for a taxi at the airport to get to our ship, and there were no Ubers available when we arrived. Our taxi driver took us a roundabout route to the Port and charged us $26 for a trip that only cost us $16 when we came back. We did not do an excursion here.
Pretty island. Enjoyed the butterfly farm.