March 2015 - 4 Night Catalina & Baja Mexico (Los Angeles Roundtrip) Cruise on Carnival Imagination
Great inexpensive way to get away!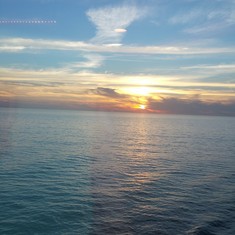 My friends and I went on this trip for spring break, first cruise ever. We had a great time, the boat never felt crowded, great shows, unlimited food and it was good. The staff is kind, great trip for families or friends. I am now thinking of bringing my family on this cruise for the summer.There is a like a mandatory 30-40$ service fee charge that is charged once you leave the boat, i wished that would have been included in the price but it was really no big deal. That is charged per person in your group, so expect to pay that. It is so worth paying a little more to be in the middle of the boat, on the 3rd day (Day at see) it helped so much with the motion of the ocean because you felt the boat moving less.I recommend on the last day to to the early bird check out if not you are looking to get off the boat around 10am-12pm. Overall great first time cruise experience!