October 2015 - 7 Night Mexican Riviera (Los Angeles Roundtrip) Cruise on Norwegian Jewel
Honeymoon Cruise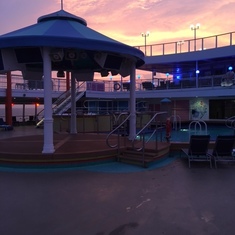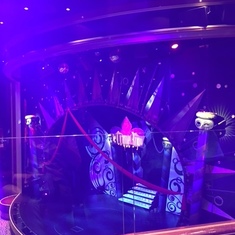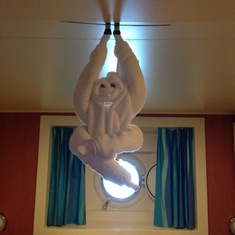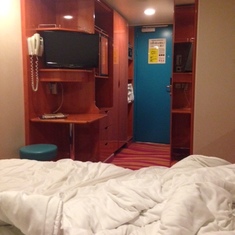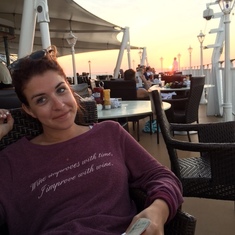 We LOVED our Norwegian Jewel cruise! The ship itself was very nice, clean, and full of activities. The staff was friendly, and the cruise itself was very smooth.
What we loved:
All of the deck space. We really wanted to spend our cruise relaxing after the craziness of the wedding, and there were a handful of spots on the deck where we could just escape and read our books.
Our room. We had a basic cabin, but it was so clean, cute, and cozy. It was the perfect size for my husband and I. (Also the beds and pillows--SO COZY! We caught up on so much sleep!)
The food. The majority of the food was super delicious!
The entertainment. All of the entertainment we went to see was fantastic. We played bingo (And won $500), went to a comedy show, and saw the ship's version of Cirque de Soleil. Also, all of the entertainment staff was amazing--They had so much energy and were always super friendly.
The excursions. We only went on 1--The tile & tequila excursion in Puerto Vallarta. And it was AMAZING! Very well planned and so fun, definitely worth it.
What could use improvement:
Vegetarian options. While there was a ton of delicious food, we definitely would have appreciated some more vegetarian options. Typically there were only 1-2 entrees that were vegetarian in a restaurant. (And some that didn't even have 1.) While we were probably the only vegetarians on the entire ship, it would have been great to have more choices.
Also--A lot of the time the waiters didn't know if something was vegetarian or not. (Like if it used chicken stock or not, etc.) Having them be more aware of that would have been helpful, or to even have someone provide an option for us. (Like yes, you can have the alfredo pasta without the shrimp, no problem! But that didn't happen once.)
A quieter pool. The only pool on the ship is right in the center--Where it is always SO LOUD. They were constantly either blasting music or there was a band playing, or they were having some kind of contest. Which is totally fine and fun--But we had really been looking forward to spending some quiet time at the pool, which was impossible throughout the cruise. Having some kind of quiet pool away from the madness (And the kids) would have been perfect!
Overall, we had a great cruise! It was both fun and relaxing. We would definitely take another cruise with Norwegian Jewel!