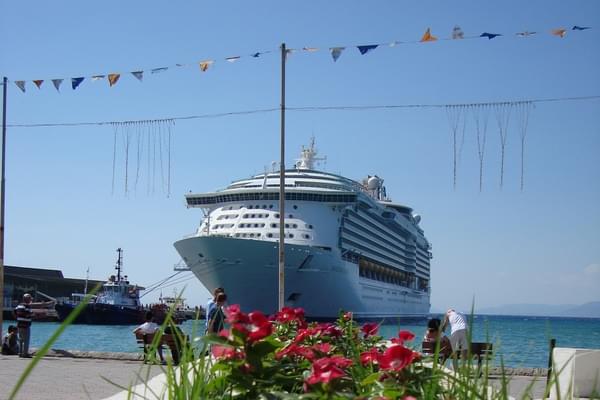 May 2016 - 13 Night Transatlantic Eastbound (Ft. Lauderdale To Southampton) Cruise on Navigator of the Seas
Good and not so good
We found the ship handicapped unfriendly. We travelled with a lightweight wheelchair but the differing heights of the doorway thresholds and floor levels proved difficult to negotiate. Worst situation was when the chair would not pass over one of the higher thresholds and stopped dead resulting in my wife tumbling out of the chair onto the floor. Following that we had use of a "standard wheelchair" care of the cruise line but that too had difficulty over some of the thresholds. The outcome was that following her tumble my wife's knee became swollen over the following days which limited her movement significantly during the cruise, the x-rays carried out by the ship's doctor revealed stretched/torn ligaments.
The evening entertainment was very good and gave a varied content. Meals were of the usual good standard. 
Organised trips we found fine other than in Spain (Vigo) where, due to the lack of knowledge and participation of the guide we learned little of the area.
Organisation on board was, at times poor, the first morning's breakfast in the dining room being a prime example where we waited over an hour for our breakfast which on arrival was wrong.
The overall immigration procedure which was to take four hours went into two days !!!
Would we take this cruise again, yes, so the plusses outweighed the negatives though there are lessons to be learned.