March 2015 - 7 Night Eastern Caribbean (Miami Roundtrip) Cruise on Norwegian Getaway
Amazing.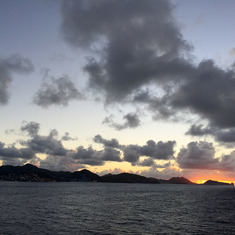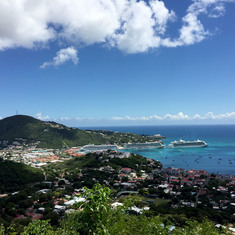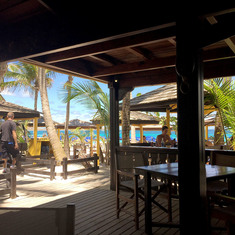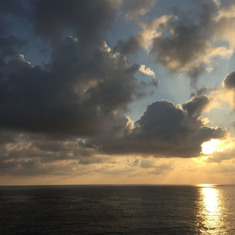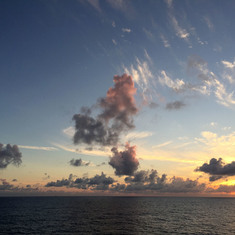 I'll be honest, having never cruised before my expectations were very low. I was anticipating a floating mall filled with sunburned "bros" and their over weight girlfriends twerking to very loud "pitbull" music, the girls wearing ill fitting string bikinis with their faded blue and smeared tramp stamp tattoos contrasting their stretch marks and pink, angry sunburn.
I was wrong. While there were "bros" shouting their order for bud lite lime over the loud music on the pool deck, the rest of the ship is really something to experience.
The food was amazing. The Flamingo Grill, just off the pool deck had wonderful Caribbean / Latin fare, but bring your own hot sauce. The Indian and Asian food in the Garden Café was exceptional, and restaurant quality. Not many people ate the Indian and Asian food, most opted for the hot dogs and pizza, a sad illustration of most peoples nutritional values.
The Asian Noodle Bar, "Shanghai Noodle Bar", may have been the best food we had while on board the Getaway, which isn't easy since all of the food we had was just great.
There's only two negative things I can say:
1. Too many smoking areas.
2. Not enough stops / ports of call. When you look at any brochure / online site for a cruise, they always show pictures of people on a beautiful sandy beach and clear water. The reason they show that is because our idea of a tropical vacation is clear water, palm trees and sandy beaches. However, this cruise took 2.5 days to get to our first beach, St. Maarten, and once there we only had a handful of hours to experience St. Maarten before we were back on the ship and off to sail over night to St. Thomas, where we only had a few hours again.
On our way to St. Maarten we sailed past The Bahamas, The Dominican Republic, Puerto Rico, and many other islands with beaches investing days to get to St. Maarten for a 5 hours or so stop. I don't get it, they should really re-think that whole thing.
I would recommend the cruise, the ship was perfect, and the help staff was over-the-top. I would tell anyone they should expect to be on the ship for most of the cruise, and that maybe they should look to a different cruise if they'd like to actually experience beaches and island flavor for more than a few hours on only 3 stops.