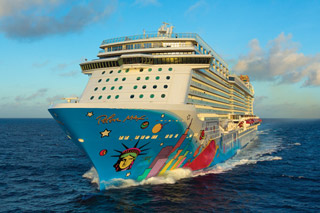 June 2016 - 7 Night Bermuda (New York Roundtrip) Cruise on Norwegian Breakaway
Our first NCL cruise. I wanted to hate ot, but I liked it.
This was our first NCL Cruise. We have only cruised Disney in the past. But we are from NJ and wanted to cruise out NY with a large family. I really thought I would dislike it because it was not Disney. But I liked it. The Dining is better on Disney, The top Deck with pools and slides are better on the NCL breakaway. The stateroom was even on both Cruise lines. Entertainment, well for kids Disney, for adults I would say even. The manager (Justin) of the Kids club on the breakaway is a complete jerk, although the girls working there were wonderful. It program is a complete disaster, it took 45 min to drop off or pick up every time. Disney wins this hands down. It did love the cruise and would  cruise with NCL again for sure.