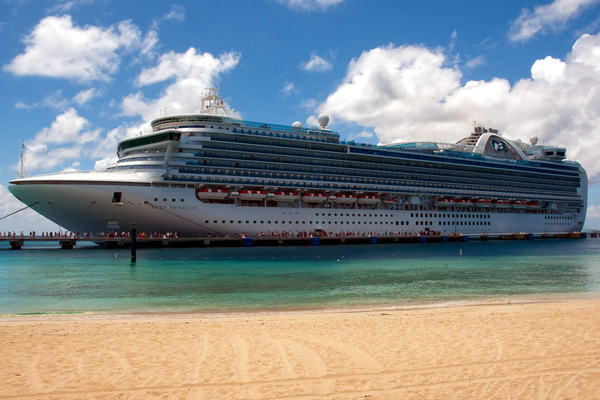 June 2016 - 7 Night Alaska Inside Passage With Glacier Bay (Seattle Roundtrip) Cruise on Ruby Princess
Ruby Princes has nice spacious room with very comfortable beds!
This was my first Princess cruise. My husband and I decided to choose Princess because of  high ratings for there Alaskan cruise. They are so efficient in boarding and debarking. The rooms were very clean and the small suites are very spacious. The bed was extremely comfortable. They had good shows, shopping, casino, movie theater and games that kept you busy the entire week. I received a stone massage the 1st day of the cruise which was delightful.
My family did 3 excursions. The dog sledding was the best one we did. We were taken by helicopter and also walked on glaciers. We did a whale watching tour in Victory that was awesome as well. We saw 2 different pods of orcas and hump back whales. My daughter and I took a float plane ride in Ketchikan. We got awesome pictures.
The only compaint I have about Princess was the quality of food that was served. I was expecting it to be awesome. Our waiter was not very good either. We paid up charges to eat in other restaurants that were awesome. We were not expecting to have to spend money on food on the ship. If they improve on the food I would love to take another one with Princess. If not I will stick with Disney who has the best variety and quality of food!