June 2014 - Grandeur of the Seas to Bermuda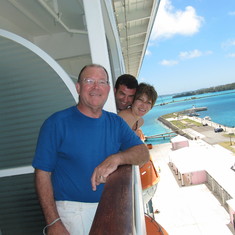 From start to finish, an overwhelmingly pleasant experience. Every shipboard person was cooperative and pleasant; some were "over the top" as they went out of their way to make the trip memorable. Activities were numerous -- all talent was excellent. Meals were served with appropriate 'style' and enhancements.
Bermuda is a stunningly beautiful place to visit. Our two excursions were also excellent. The pirate theme glass bottom boat tour was wonderful and the staff were extremely good with kids. Handled them appropriately and with care. The minibus tour around the island was also quite good -- got a balanced view of all portions of society there.