June 2014 - Norwegian Sky to Caribbean - Bahamas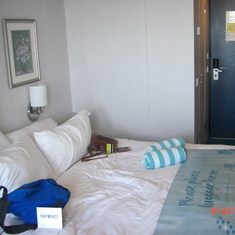 The staterooms are _extremely_ small - even for cruising standards. We could hardly move in our balcony room. I think our overall experience wasn't quite as good as the last time we cruised NCL (about 4 years ago), but that could be because it was just a 4-day cruise vice a 7-day. There was much less hawking of stuff to buy on this cruise - good. The entertainment was OK with the troupe but the comedian (two nights :( )was not that good.
Be sure to note that the two main dining rooms DO NOT have the same menu as is often the case.