Earlier this year, a scheduled CruiseLine.com cruise, for the people that hang out here, was cancelled due to lack of interest. Some of us experienced this before on Carnivals site. Let's face it, getting a couple dozen people to agree on a date is difficult. Regardless of how far in advance you notify people.
A couple of weeks ago I mentioned a Mexican Riviera cruise on NCL on what will be a brand new ship, The Bliss. It leaves out of Los Angeles on October 13th, 2018. I mentioned that week because my birthday falls during that cruise, and that's why we were considering it.
Now, I really know nothing about this ship, other than it is a Breakaway Plus class ship. That makes it larger than the Breakaway, but smaller than what RCCL is putting in the water. Here is the website sailing date info: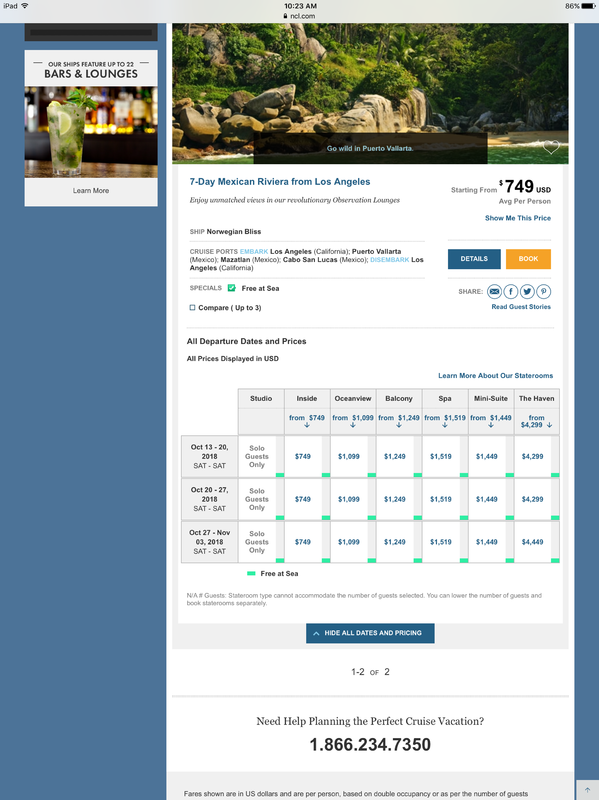 If if anyone else is truly interested in this, let's get together with Simon and Amy & Michael, and see what can be done.
B.