Veendam - SEAS WERE HIGH
In response to review, CrusinTim says ...
Another review where I wish there was a "NO" button in the "Was this review helpful" Queue!!
6 Answers
I cruised on the Veendam a few weeks ago , I had a great time
I was on this cruise and really enjoyed myself. The staff and crew were very cheerful and were eager to assist with any request. The tenders were a bit rough but so was the sea. The food was good but the beef needed to be cooked a bit more. The ship was very clean with hand dispensers at every door. We had a lower inside cabin which may have made the seas a bit more bearable but we slept like logs on the extremely comfortable beds.
I like High Seas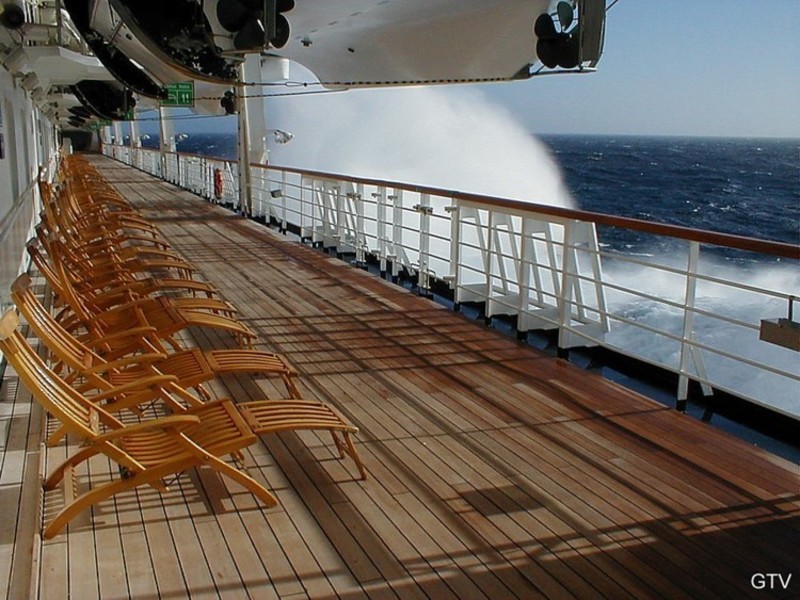 On one of our cruises we were tendering back aboard when the seas got really rough.
We were on the top deck of the tender as we got totally soaked. There were quite a few of us on the top and when we finally got on board the crew were apologizing over the soaking, But the whole bunch of us were laughing so hard about the trip that we made a deal with the customer service guys to buy us all a round by the pool. They did.
What a ride.
I had that in Greece, rough seas with the tender, November in Greece and ocean water rite down my back. I was laughing thinking it was fun. The elderly lady next to me did not think it was fun........ If your on a cruise you have to expect that sea's can get rough. Back on the old Song of America I was almost rolled out of bed one night with the ship pitching up front to back. My buddy was almost rolled out of bed on the Carnival Glory from side to side rocking, I slept through it but all the drawers in the dresser did slide open that night.
If you do not want high sea's, stay in a hotel :-)
Reply