This just in: Norwegian Dawn has run aground in Bermuda
This just in: Norwegian Dawn has run aground in Bermuda
How likely are you to cruise on a ship that has suffered hull damage from running aground?
http://www.wcvb.com/news/cruise-ship-originating-out-of-boston-runs-aground-in-bermuda/33111044
13 Answers
I have done a lot of cruises on the old Monarch Of The Seas, she had run on a sand bar and been repaired. It did not stop me, I just looked at it that it had its bad luck already so now only good luck. Kind of like you hope your new cars first ding is a small one and it's last one.
I've been on that cruise to Bermuda. Tricky business getting in and out of the area. Hope they did not do to much damage to both the coral and the ship.
Norwegian Cruise Line sent the following statement to travel agents and the media about 2 hours ago:
On Tuesday, May 19th at approximately 5:00 pm ET, Norwegian Dawn temporarily lost power as the ship was departing King's Wharf, Bermuda. The ship's propulsion was affected and, at which time, the vessel made contact with the channel bed. All guests and crew are safe.
The ship has full power and onboard services continue as scheduled.
The ship's team is currently assessing the situation and we will provide more information as it becomes available.
----
We'll do our best to provide any updates here and via our Twitter feed.
Here we go again! Another pod propulsion episode, and these misfortunes are not just relegated to NCL ships, the list goes on and on.
We have been on two with pod malfunctions, one equally as scary, neither of those with NCL. My bet is no hull damage due to soft reef. Voyage will continue on as planned after inspection.
I think more an OOPS, Ouch and then and OH CRAP !!!!!!!!
This isn't a good time for NCL. I've cruised on both the Dawn and the Gem; each just having different incidents. Perhaps the tide will help this just float off the reef. I wonder if this is going to impact the cruise industry in Bermuda though. The environmental damage this causes may result in some overall changes on how the island handles cruise ships.
The ship was freed late last night at high tide and is currently anchored just off King's Wharf awaiting inspection. Media reports indicate that passengers will have an extra day in Bermuda while the inspection occurs. No details of any impact to future sailings have been announced. Here's Norwegian's official statement from just after Midnight (ET) this morning:
On Tuesday, May 19th at approximately 5:00 pm ET, Norwegian Dawn had a temporary malfunction of its steering system, causing the ship to sail slightly off course as the ship was departing Bermuda, resulting in the vessel making contact with the sea bed. All guests and crew are safe and there were absolutely no injuries.

The ship's officers, engineers and an independent dive team have confirmed the structural integrity of the ship. With high-tide this evening, the ship was floated and moved to a nearby anchorage position where it will remain overnight. The ship will be thoroughly inspected in Bermuda by DNVGL, the ship's classification society, before returning to Boston. The ship is fully operational with the full complement of onboard services available to guests.
The ship is sailing on a seven-night Boston to Bermuda cruise with 2,443 passengers and 1,059 crew.
---
We'll continue to update you as we know more.
And another statement from Norwegian, just after 9 am ET this morning:
As of 7am on Wednesday, May 20, Norwegian Dawn docked alongside at Heritage Wharf in Bermuda.
Norwegian's officers, engineers and lead technical teams, along with DNVGL inspectors, representing the ship's classification society and a team of independent divers, are working on a complete assessment of the vessel.
The ship is fully operational and guests are enjoying all onboard amenities and services. In addition, guests have the opportunity go ashore to enjoy the island this morning.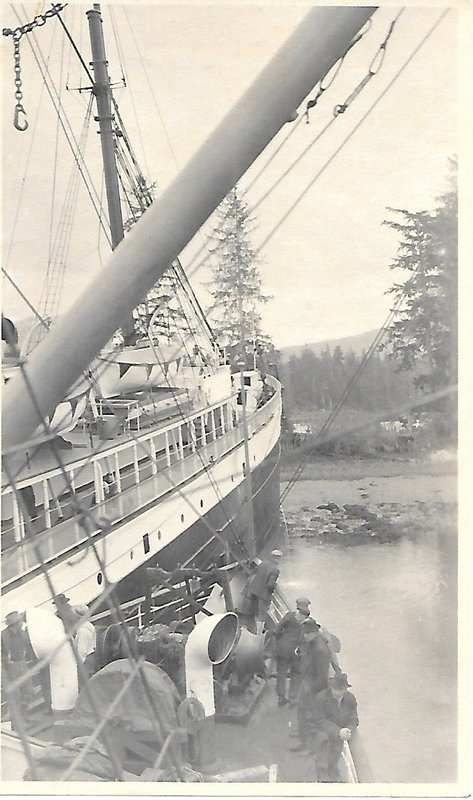 These guys are wimps. Here is the way we used to do it in Alaska in the old days.
Showing 1 - 10 of 13 Answers
Reply