Solid-Gold Plastic Ship-on-a-Stick
Solid-Gold Plastic Ship-on-a-Stick
Have you ever won a "solid-gold plastic ship-on-a-stick"? What was the contest?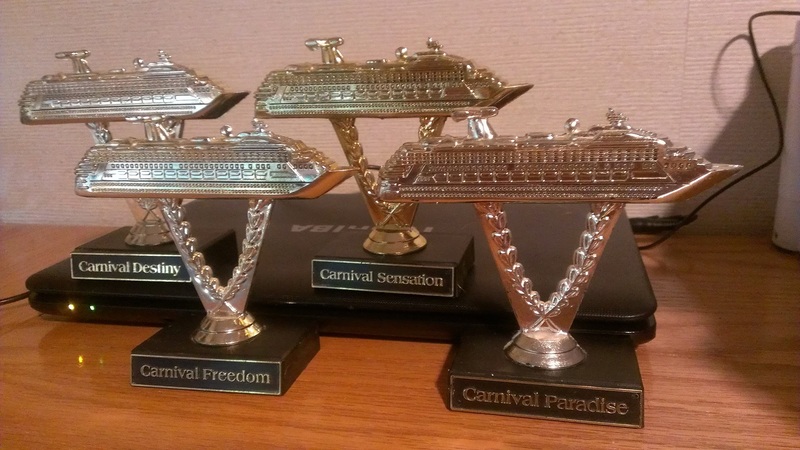 21 Answers
Does Carnival even still give these trophies out?
I got one for Trivia a couple years ago on the Glory.
No, but since I wanted one I bought it on ebay.
I haven't won one, but I do have one from the Sunshine. A couple of my FV besties asked John Heald to surprise me with one. I love the tacky little trophy because of how I got it
I got one from The Morning Show on Sunshine for guessing the number of dimples on an average golf ball.
Tacky souvenirs..... Love it.....
My son and his girlfriend won one for a Trivia contest this year in March. They were so proud of their trophy!
Carnival Conquest in 2014 for a beetles question
I have been deprived of this honor.
LOL it does come with some Pomp and Circumstance...
Showing 1 - 10 of 21 Answers
Reply