Does anyone else bring Items home from ports that you have found? Not bought in a souvenir shop but found..  If so, what do you do with it? Feel free to post a picture. My thing is sand, sea glass and little seashells.  I gather up a little sand from each island we have been to and have  been collecting it since 2008 on our first cruise. I knew I wanted to do something with it but I didn't know what. Then I saw this on one of my cruise pages.  It's a shadow box with a photograph that I took at that port and sand, sea glass and tiny shells.  I also Incorporated my love for messages in a bottle. There is a tiny glass bottle with a message in each one. One of them is a black sand beach. Never in my life did I think I would find myself on a black sand beach. It was Dominica. 
Please, no lectures on the sand. Everything I had on me went through x-ray as it was supposed to. Pardon the glare.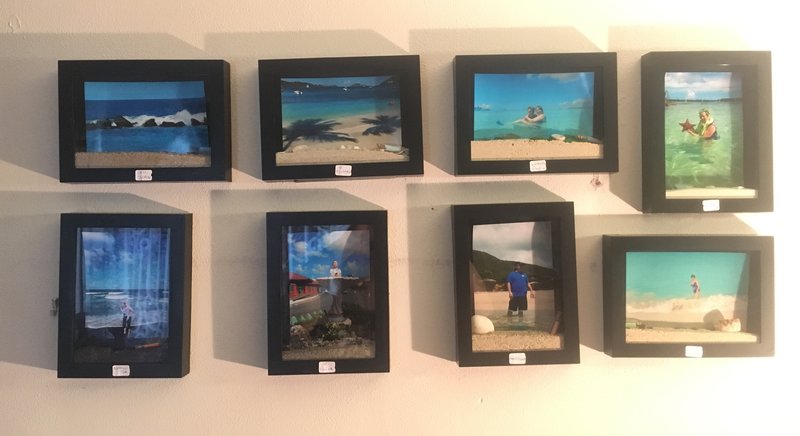 X-ray as it was supposed to.