For the second time this past weekend, I headed over to Jetty park at Port Canaveral for another huge community-wide party to celebrate a mega ship being newly home ported here. On Sunday, it was for RCCL's Oasis of the Seas. On Saturday, the event was for NCL's Epic.   I have sailed on The Oasis and her sister ship, The Allure and they are truly my favorites ships because of all the fun things to do on board and the wonderful entertainment.  I am thrilled that The Oasis now sails out of my local Port Canaveral - just minutes from my home.  
I was asked how the events differed.  They really didn't.  At The Epic event there were complimentary huge sturdy balloons to bounce, strong kites to fly and very unique frisbees to toss, for the kids.  At the event for The Oasis there were different colored flags to wave as the ship departed. When you sailed the ship, it would be nice to take one with you to wave at sail-away.   At both events party-goers were given souvenir folders with the ship's photo inside.  There were several tents for local travel companies on Sunday but none on Saturday. You might win a free cruise, pick up cruise brochures, information about the travel companies' sponsored cruises and trips plus get a miniature squeezable cruise ship to take home.   Everything else was the same, music, dancing, entertainment, food, games, etc... Here are a couple of photos from Sunday's event for RCCl's Oasis.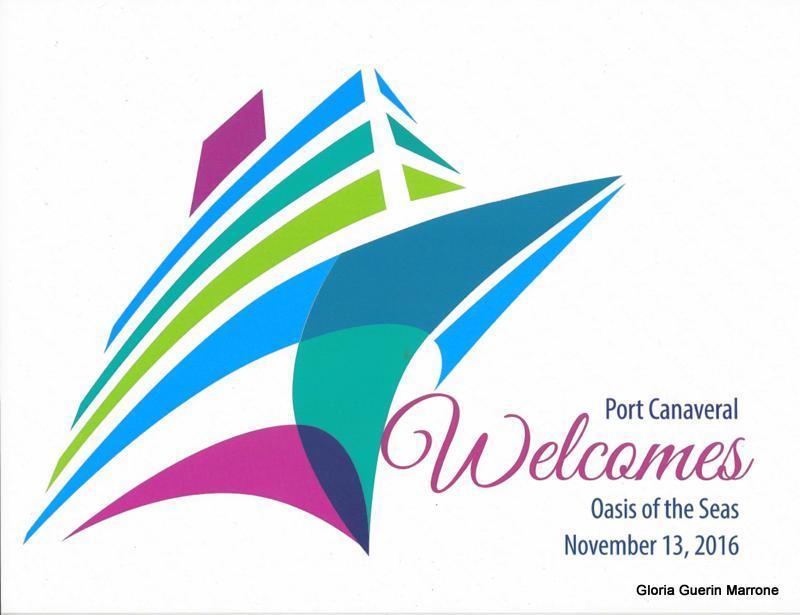 Commemorative handout folder for The Oasis of the Seas Event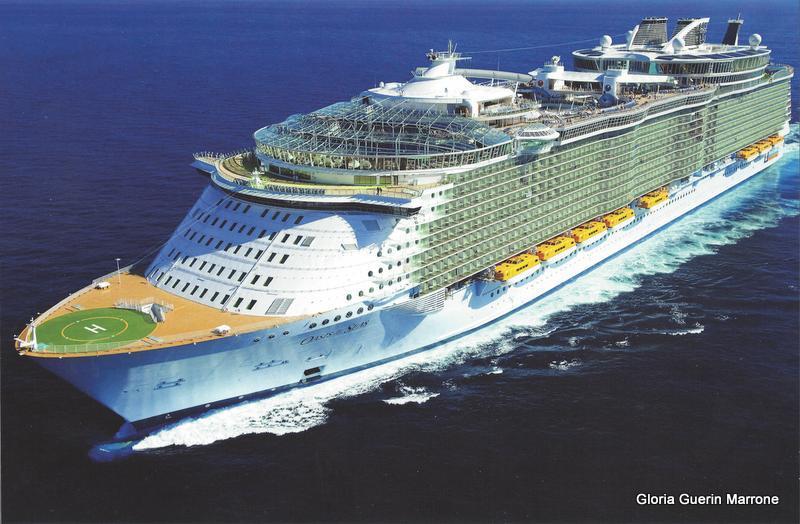 Commemorative photo of the Ship, RCCL's The Oasis of the Seas.