Norwegian Escape - Norwegian Escape Forward facing Penthouse suite
Review by martyclarkgetfit
In response to review, JLuu says ...
Hello could you describe the balcony area for room 14106? Is it enclosed so the room is basically like an Oceanview room? Or can you step out. Is the bridge right on top so the balcony is basically not usable? Is there a window in the bedroom and also a balcony from the living room but it doesn't open? Thank you
7 Answers
Your balcony, regardless of what is above you, is still usable. Any additional windows do not open, only the door to the balcony opens. There would be a divider between your balcony and any adjoining balconies.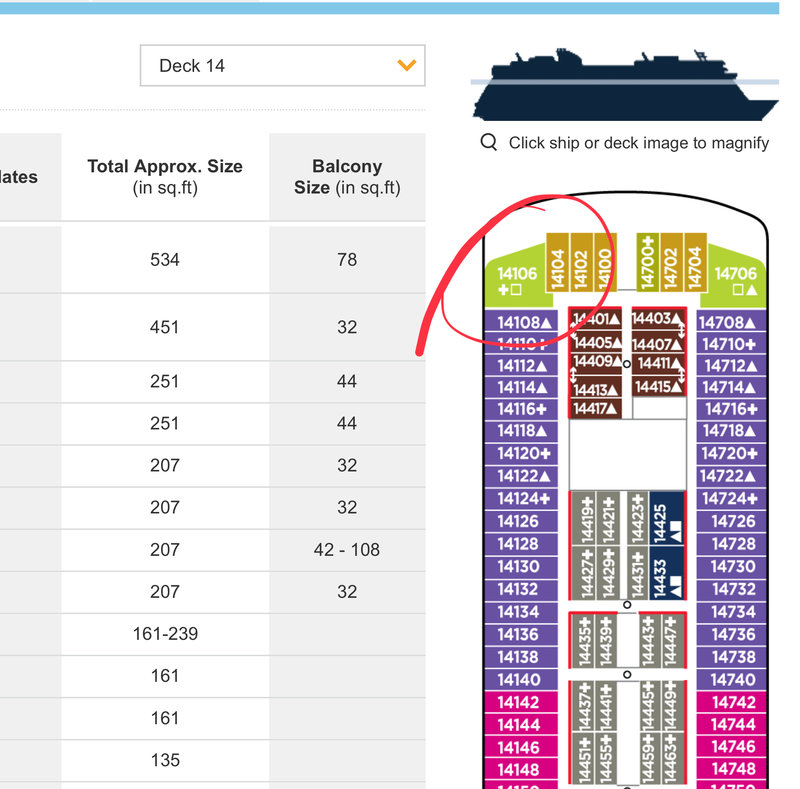 Actually of you look at a picture of the ship you will see that it is not an actual open balcony but enclosed. The only open front facing balconies on the Escape are in the Haven on decks 17 and 18. All front facing cabins from 14 down are large portal window as seen here
https://www.ncl.com/ca/en/cruise-ship/escape
Are those open hatches, like a cove balcony on Carnival, or glass covered?
Here is a YouTube link to cabin 14706, same as yours.
sorry, OGW is correct, your balcony is enclosed. Apologies for the incorrect info.
OGW, so that means even though the room 8s describe as a balcony room it is actually an Oceanview where the balcony space is not usable? Or just that we can step out but another glass panel covers it? The picture makes it seems.like the door opens. Thank you!
From the video kergan posted it looks like the balcony is usable but it is enclosed.
Looks to me like it is similar to a cove balcony.
Reply