We just launched a cool new feature - you can now "Follow" a cruise line or ship!
What does that mean? Follow your favorite cruise line or ship and you will receive a weekly email on Saturdays with the latest reviews, tips, and photos. 
Here is an example of what you would get if you followed Celebrity Cruises.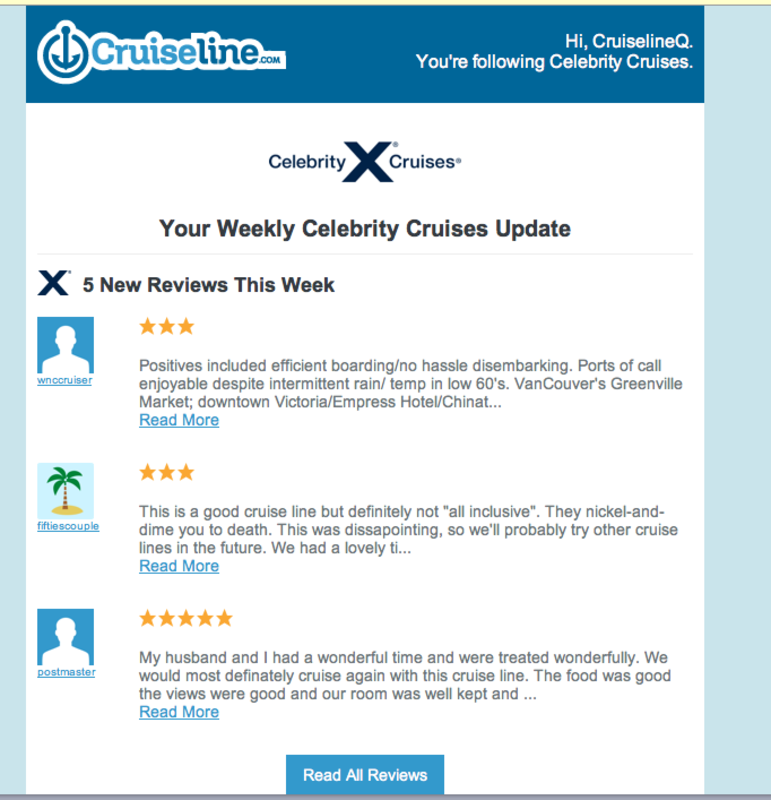 More details are on our blog post here: 
http://blog.cruiseline.com/post/63405521256/new-feature-follow-your-favorite-cruise-line-and
Enjoy