Have a Merry Christmas Cruisers
Have a Merry Christmas Cruisers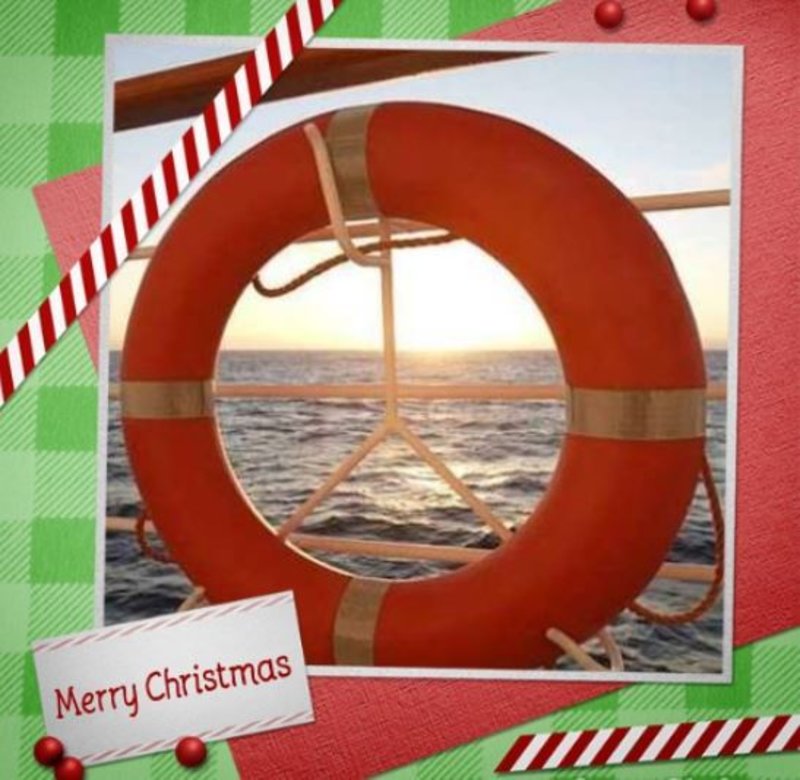 20 Answers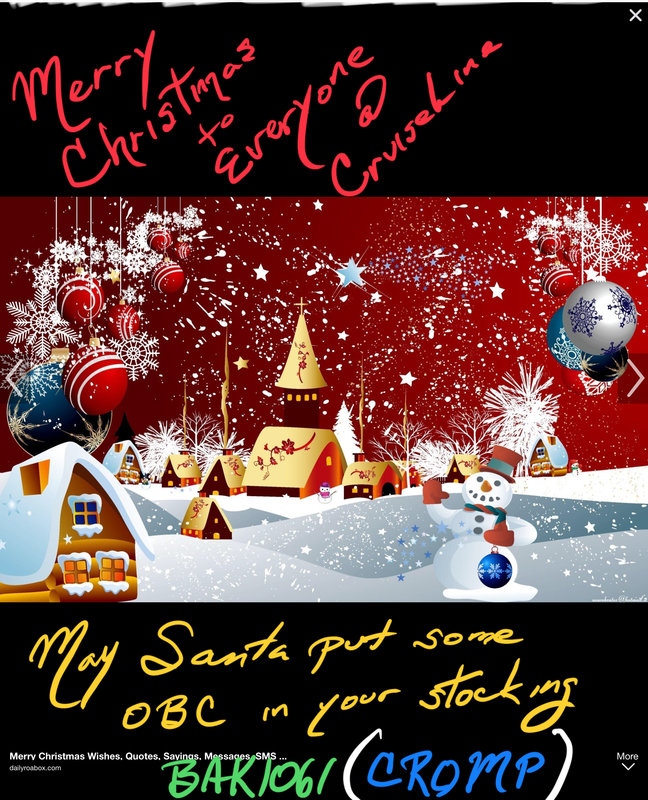 Thank you!! Merry Christmas to all!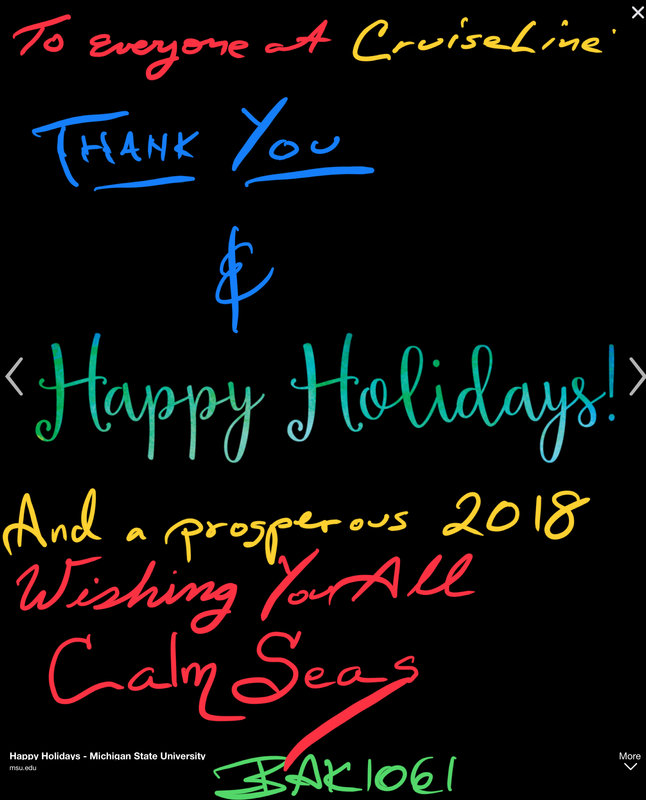 Okay I admit it, now I'm just playing with the Apple Pencil
Sorry - no fancy graphics here, but I will not likely be back to the board until after Christmas.
Hope everyone and their family friends have a merry, Christmas, happy Chanukah, or otherwise great holiday season.
Don't let Krampus catch up to you!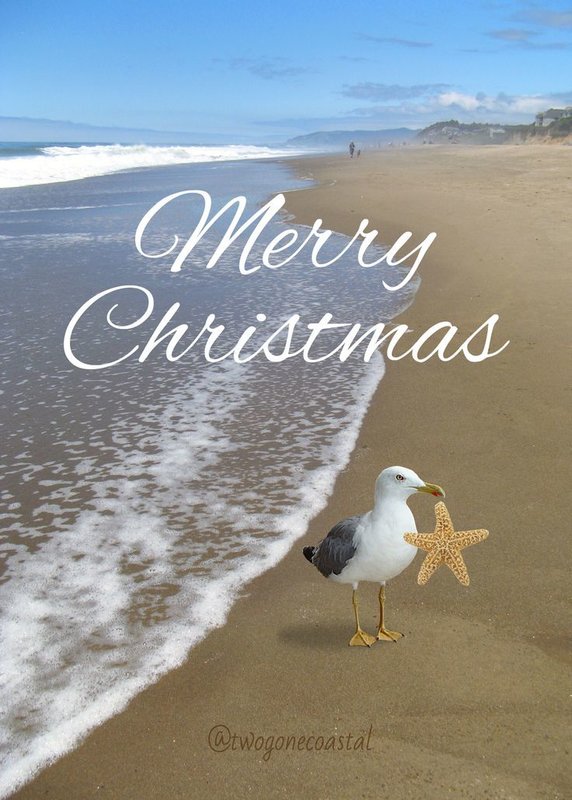 You are all wonderful with your beautiful greetings.... I haven't a clue...must learn..but I do wish everyone a very Happy Christmas and health and happiness in 2018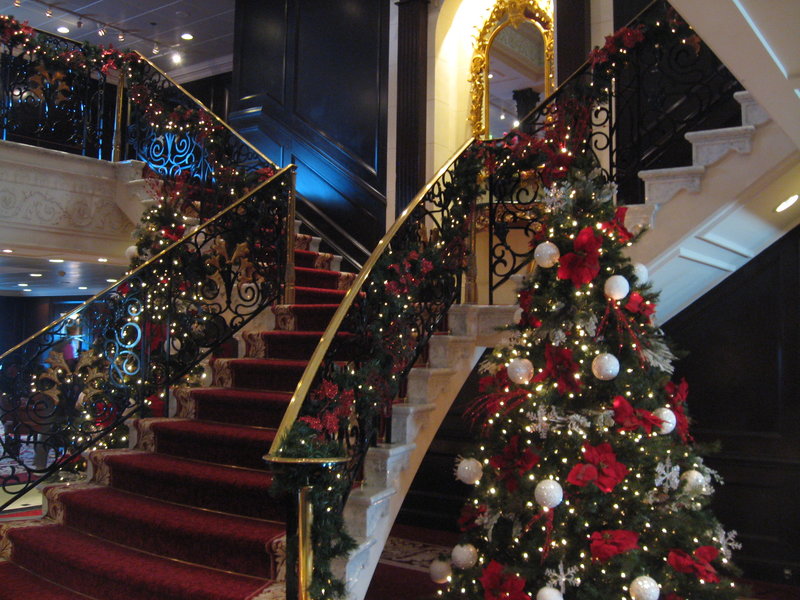 A very Merry Christmas to all my fellow high seas voyagers. May the new year bring you calm and beautiful oceans and wonderful ports to visit.
Best wishes to all for a happy healthy holiday season.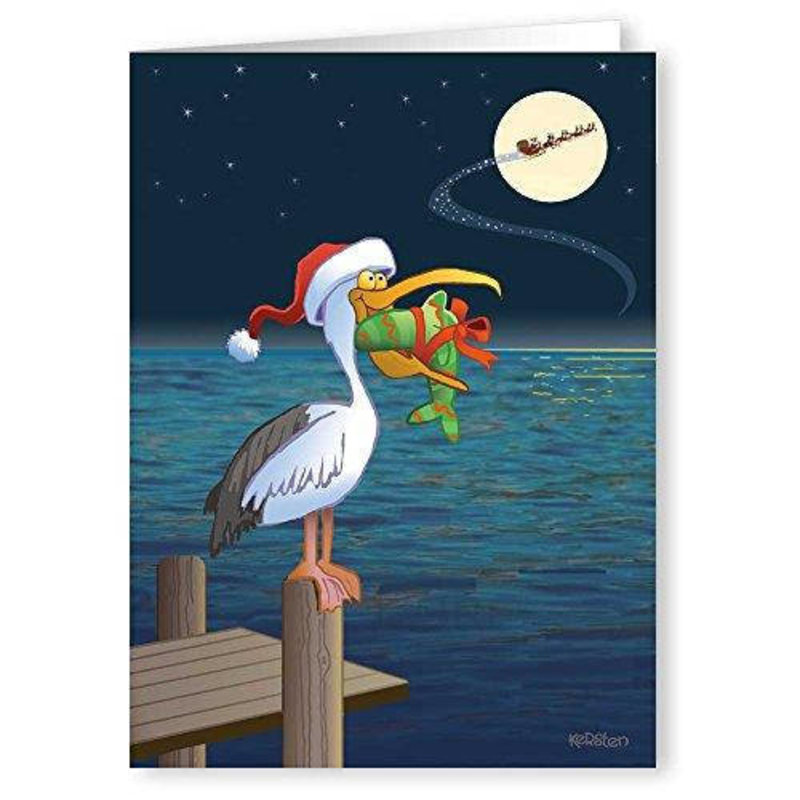 Merry Christmas. Happy Hannukah . Seasons Greetings.
Showing 1 - 10 of 20 Answers
Reply