Happy Tuesday and the start of the week
Happy Tuesday and the start of the week
Saw this on Cruise Fever feed in my FB this afternoon and had to agree and share.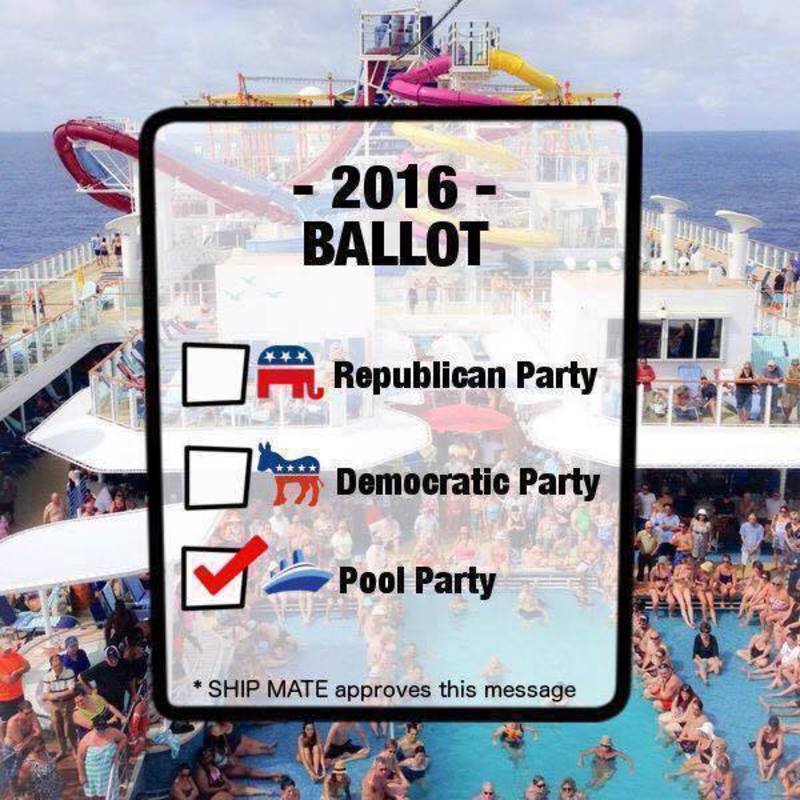 11 Answers
HAHAHA For this year's race.... YESSSS!!!!!
PS, not all had yesterday off
I'm casting my vote...POOL PARTY
So long as the pool party is on a ship I am all in
Pool party!
Pool party
At least now I know who I can vote for with a clear conscience!
FINALLY an easy choice - pool party!
Showing 1 - 10 of 11 Answers
Reply