I ended up getting hurt on our Carnival Miracle ship. I was on a Catamaran getting back on from enjoying the beach. Ended up falling down the stairs getting down to where you sit down.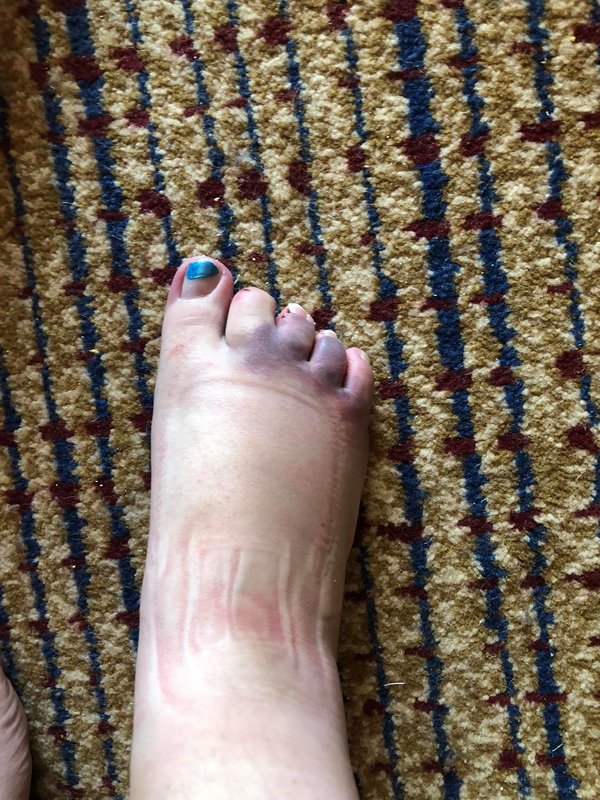 It honestly hurt so bad that I immediately thought I broke my foot. Walked back to the boat in complete pain. This is after we ended up walking down to the lido and man my poor foot. It is feeling better finally! This was in Cosumel. I was walking barefoot and my father (who was also barefoot) said the stairs weren't slippery.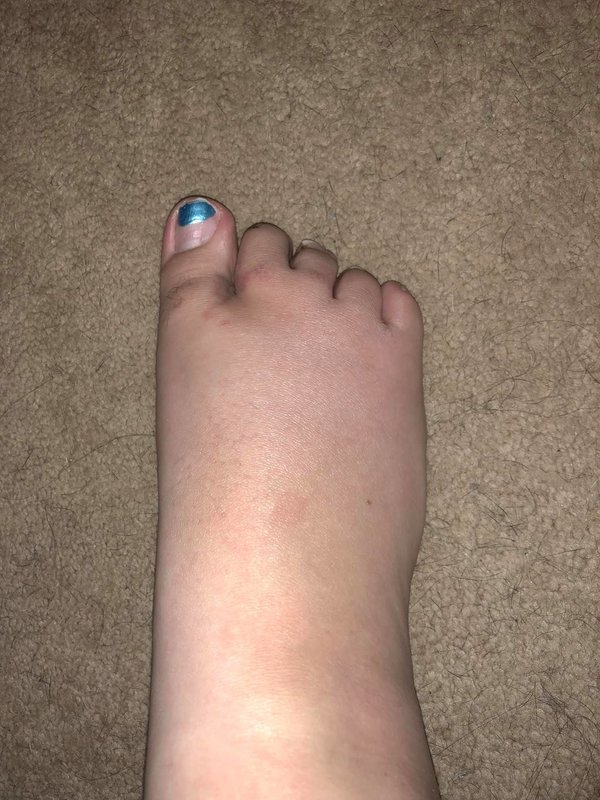 And here is my foot today.