Golden Princess - Golden Princess was a Royal Failure
In response to review, wavereview says ...
Thank you for informing me about someone falling off the gangway. Now we know why the Captain tried to make us think it was bad weather that prevented us from getting off in Victoria when in reality it was a big lie. When we were arriving back to Seattle he was sailing the Ship extremely super slow so that he would not get back to port early. I know because I woke up very early and saw the ship moving 1 knot for about three hours until he docked in seattle. My room was also dirty. Princess is horrible.
4 Answers
Try NCL they are really great it is a long story why we ended up on Princess instead of NCL. But an example of NCL service is on a rainy day they meet you at the gangway with hot drinks and cover you in a warm towel and that is in the Caribbean!
Before you book a cruise do some internet research about the ship. Every cruise line has a bad Ship, just as some Hilton hotels are not as nice as others. I had thought of taking the Golden Princess until I read reviews posted on different web sites. I had a great Cruise on NCL Pearl but my worst cruise was on the NCL Star. Every Line has good and bad ships.
I have been on the Star as well and I agree it was the worst NCL ship I have been on but it was still a thousand times better then this one! They were actually the ones who met us with warm towels in the rain. I do read reviews and 90% of the time book NCL. What happened in this situation was I was originally booked on the Carnival Miracle as the price was significantly lower then NCL and the ship had a great rating. About a month before we were to leave we received notification from our travel agent that the Miracle was having "technical issues" and would be reducing speed and cancelling the Ketchikan stop. No way was I getting on a Carnival ship in Alaska that was already having issues. We had already arranged schedules and taken time off work which included closing my office and other employees now having plans. Princess was the only option that worked in this time frame I guess I trusted their reputation a little too much.
My first cruise to Alaska was on the Golden Princess , I liked that ship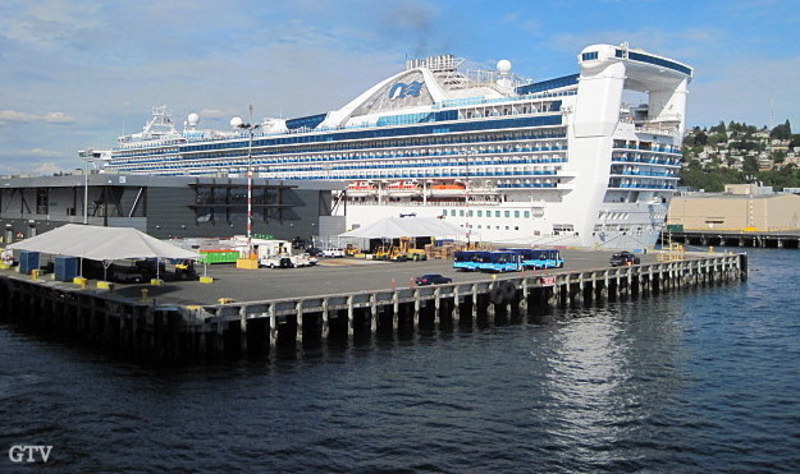 Reply