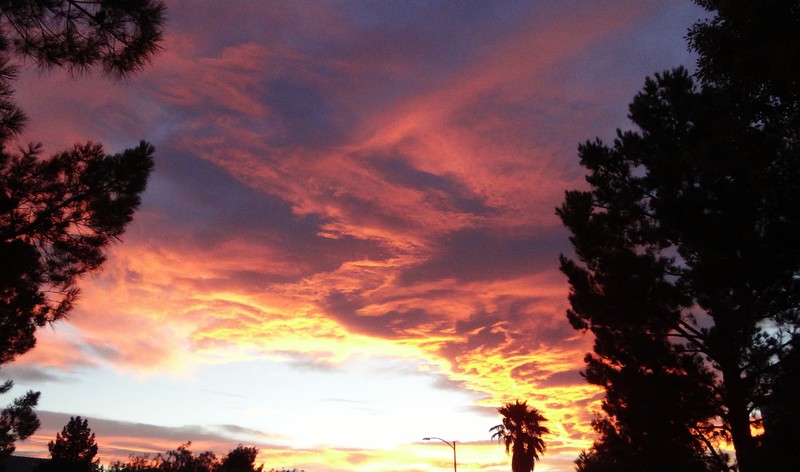 I'm not as thick skinned as I once was and I tend to be overly sensitive. My 82 year old mother was murdered in 2010 and the five years that followed were spent in courtrooms listening to BS. I woke every day "dealing? coping? thinking?" basically became a recluse. I rediscovered cruising in 2015 and relearned that God made a beautiful world out there and there are good people in it. I am only at peace when I am on board a ship. Being a part of this forum has renewed my faith in people and regardless of what they post or comment, they are all basically good.
Let's move on and continue the friendships - thanks for the nice comments everyone and thanks BAK for apologizing - I was wrong to overreact.
And this is the sunset from my yard and the only way I know whether it is a sunrise or sunset is by the time stamp on the photo lol.