Carnival Paradise - FIRST TIME CRUISE AND THE LAST TIME POOR POOR EXPERIENCE! TRAILER TRASH CRUISE
In response to review, Sunshine1266 says ...
Pauly D, sorry to hear about your cruise experience with Carnival but not surprised. Their service has gone way down and they wonder why their getting sued left and right. Don't give up on cruising all together. I ditched Carnival all together after cruising on the Norwegian Epic twice. I'm a Norwegian for life ." Happy cruisin..
5 Answers
We know where you coming from, we also had a not so good cruise on Island Cruises, Island escape! Ship and staff were appalling ports of call very good but you want the complete package really. Please don't be put off cruising and put that one behind you and sail on to the next one. Find the right cruise line and you will be hooked.
Pauly, So sorry that you did not enjoy your first cruise. Cruise lines are like Hotel chains, each line has a target demographic. The 3 and 4 night cruises are "party cruises" kind of like a holiday weekend at a 6 Motel (lot's of drinking, smoking and loud young people). You may want to try a good travel agent that can match you with a cruise line. The higher class cruise lines do charge more. Once you find the rite fit you may be addicted to life at sea. One of my friends that is a snob did his first cruise on Celebrity in Aqua Class "so I would have a good experience" He liked it.
Just to add my opinion, in my last 10 cruises, five have been on Carnival and we never had a bad cruise. Cruise lines have one goal and one goal ONLY, to make money. The majority cater to a family atmosphere but it's the passengers, not just the cruise line that can make a cruise bad. You will find fellow passengers that are less than competant and respectful on all cruises.  Granted, some of the crew onboard are put in positions they are clearly not qualified to handle and that is the lines fault for promoting them in the first place. You could compare a cruise on a Carnival ship to a cruise on a Royal Caribbean ship doing the same itinerary on the same date. In ALL cases, Carnival will be less expensive because RCCL is "supposed" to be a step up from Carnival. My last two cruises were on RCCL and I can tell you that is NOT the case. I only chose the RCCL cruises because they were supposed to be a step up from Carnival. RCCL did not "WOW" me at all! Don't give up on cruising just yet. Just make sure to do your research online via past passengers reviews. We are about to embark on our 11th cruise this December. We know many people that have been on more than 40 cruises. There's a reason for that. You just have to find the one that's right for YOU (through some pre-cruise research).
Don't give up. Try a newer ship or another line. We are partial to NCL and their relaxed atmosphere. Some hate it.  Our first time with RCCL was terrible. Swore we would never take them again. Well, it's been a few years, and we're booked on a TA in April.  Smaller ship, not the Caribbean.
Thats the other problem.  Waaaaay too many ships in the Caribbean. It gets boring after awhile.  We were on the Breakaway in Feb.   Went just to enjoy the ship.  Nice, but too big.
Carnival is making lots of cuts and changes.  Lots of complaints about them too.
Better luck next time.
I have cruised on Carnival around 20 times , they are not my favorite , but if the price is right ,  I will be back on Carnival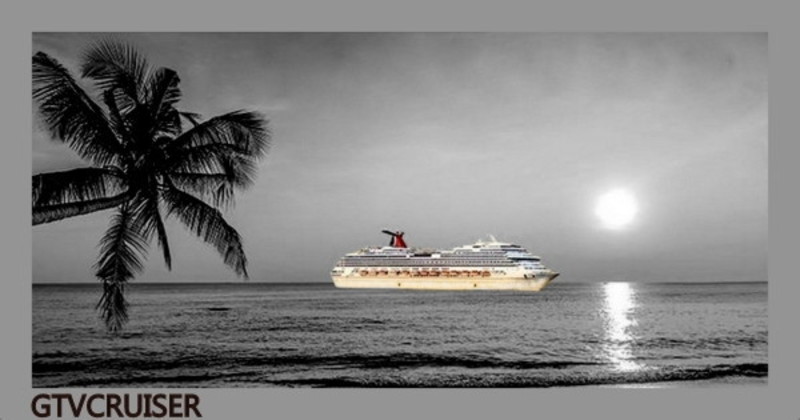 Reply