Carnival Elation - Older ship
In response to review, Oldrip says ...
Next time, the Elation will be a newer ship... She is going into dry dock in August for a 5 week overhaul.. We can't wait to check her out on our December family cruise !!!
6 Answers
Elation is a 19 year old Fantasy Class ship and I've sailed on two and feel very comfort on the smaller class ships.
I hope you have a great cruise with your family in December and please remember to come back and post a review.
I have not sailed on the ship.
Fantasy Class is my favorite class of Carnival ship, I have been om 3 of the sisters. They are great ships for the short cruises.
SHORT cruises is the key to being happy aboard Elation and her sisters. Perhaps my taste in food is out-of-whack, I found it mediocre--really hit and miss. Even the Chef's Table was a kind of disappointment, wavering between excellent dishes and those completely lacking flavor. Of course, I miss out a lot by avoiding the buffet--I am allergic to lines. Although we were aboard her while she was homeported in New Orleans bound to Cozumel, it's basically the same cruise. I'm curious if your experiences aboard Elation and in Nassau were anything like mine. First time trying Chef's Table. Check out my videos and compare. www.youtube.com/watch?v=4b7VSZOlei4 www.youtube.com/watch?v=keORxmGFt3I&t=194s
19 years ?!!!
her gps must be a Tom- Tom.
I have cruised on the Elation many times , I am glad that they are fixing her up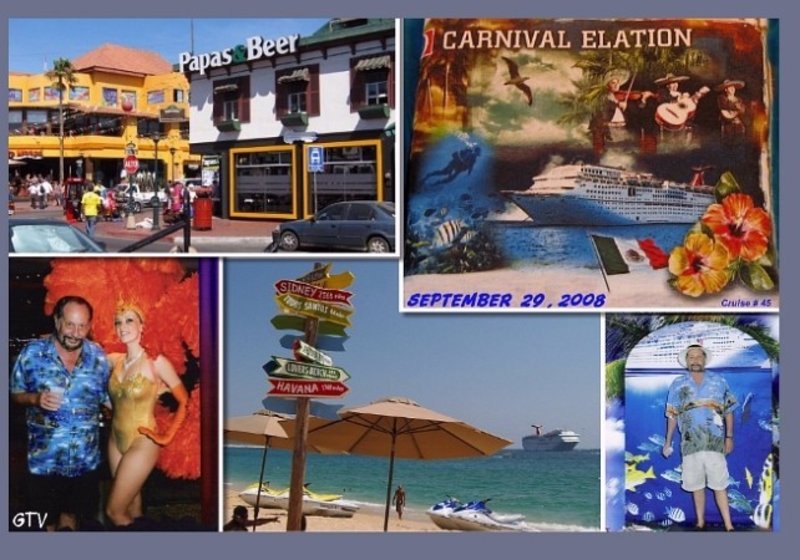 Reply