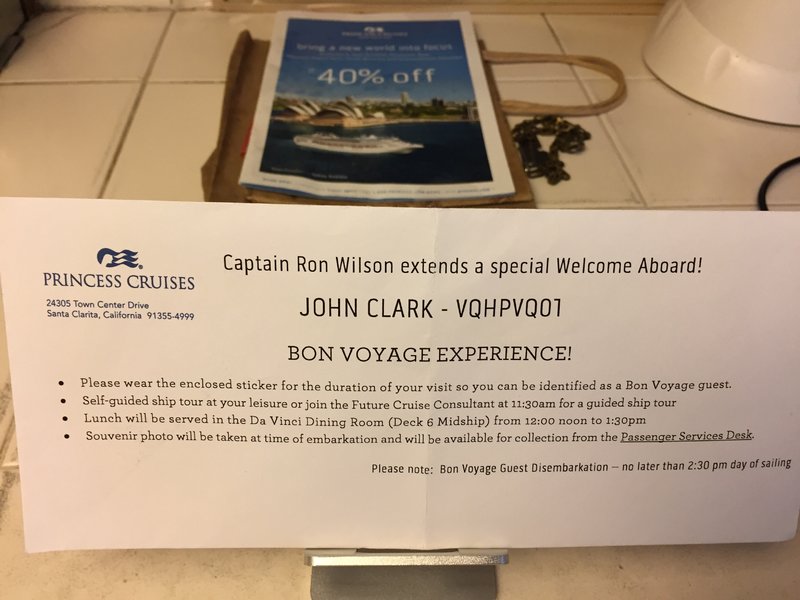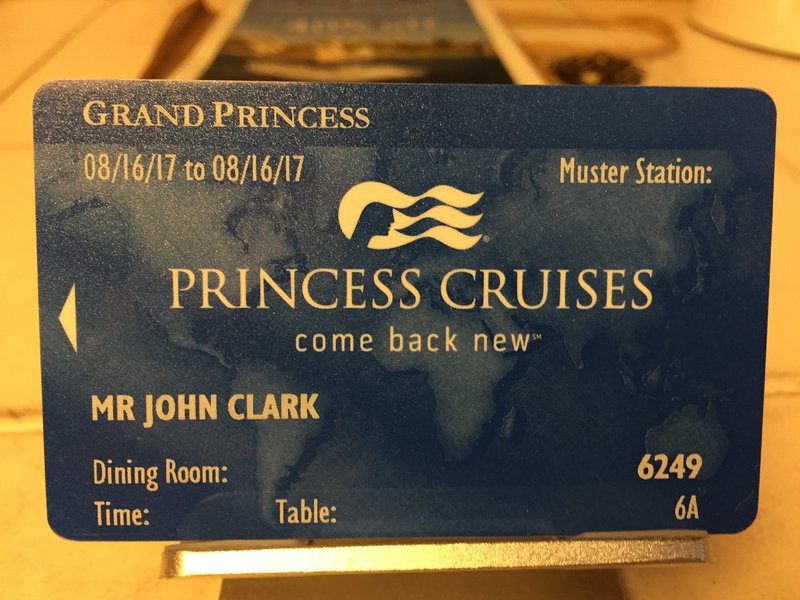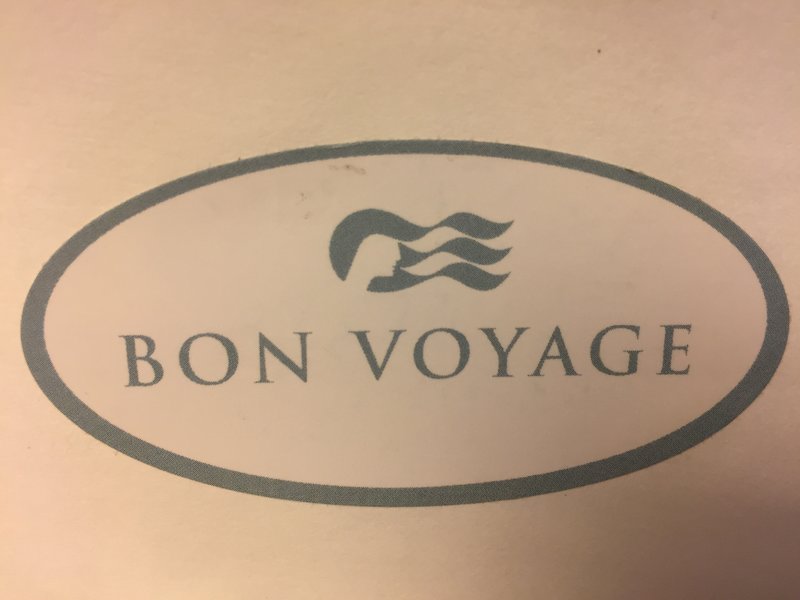 Back home from being on the Grand Princess for lunch.
Showed up at terminal about 10:30a and there is a man in front with sign that says Bon Voyage registration.  He points me to a lady who checks my pass and ID.  She points me to another lady who checks my pass and ID and directs me to go ahead up stairs.
There are four people on the list for today's BVE but I never saw the other three.
I pass through security and go into the general area where I'm told I still need to fill out the health questionnaire.  I do so a then sit by the sign that indicates BVE wait here.  I wait 1/2 hour and nothing is happening.  I ask a lady at the line and she says oh no you go here first at the counter then you wait over by the sign.
Hardly anyone there since it's so early so no biggee.  I get my card and papers and wait by the sign again.  I wait another twenty minutes before the guide shows up.  She leads me onboard.  She asks if I want a guided tour or go solo.  I indicate solo.  She says I can fill out a future cruise deposit sheet out if I want and after I let her know that I know where the sheets are she says she's going to look for the other three.  That's the last I saw of her.
I roamed the ship looking for people I recognize and asking about people from the March cruise.  Didn't see anyone from March and when I asked about three names specifically, one was on break, two weren't on the ship.  So after wandering a bit it's finally noon.  I had lunch in the Da Vinci MDR.  Food was good and I had a nice chat with two older couples, both retired elites.  One couple was doing B2B Alaska.  They were about to start the second part.  Errrrrr, I'm so envious!!!!!  
I left after lunch.  
I was told there are 50 spots available for BVE but on average 12-13 show up.  Be nice if it were organized a bit better but it's a handful of people paying 30 bucks while there's thousands of people coming and going who have paid thousands.  So having BVE as a low priority is understandable.
I'm glad I went.  I loved being on that ship and hope to sail again soon in her.  I realize now I had some unrealistic expectations about seeing people from the March trip.  I was expecting at least a couple and then to have a nice chat with them.  But there was no one and if there had been the chances of them remembering me would be slim.  
I'd like to do it in LA someday on the Ruby or Star Princess.