Best things to do on the ship
Best things to do on the ship
And hidden gems to look for on the boat?
11 Answers
I have not sailed on the freedom of the seas. I like finding a quite spot and reading.
I haven't sailed on that ship, but every ship has it's own quirks and perks :)
As Bubba mentioned, I am always on the lookout for a spot where I can read and people watch. Don't be shy about exploring and finding new areas.
You might check YouTube for videos. Also, RCI ships in the same class as Freedom will be similar in features and layout.
Enjoy and come back and tell us what you find
Best thing to do on any ship is to Explore it. Look at everything and go everywhere that you are allowed. You would be amazed at some of the little things that are enjoyable that you would never expect.
I haven't been on your ship, but we like to explore and find our way around on the first day. After that, I enjoy lazing on an outdoor deck reading, getting some warm rays, and people watching.
Loved sitting up on deck first thing in the morning with a hot cup of tea, watching the sun rise... always spectacular! It's an easy ship to navigate around... find your own place to call your own!! After sunrise, I liked going into the Windjammer for an early breakfast and sat along to windows to take in the sun and the view of whatever port we might be pulling into. A nice walk up on deck after dinner was always nice too... quiet time to let you reflect on all that you had done and seen that day!
It depends on what type of vacation you are looking for. There are some cruises I've been on and all I wanted to do was read a book on my balcony. Others I get involved in Karaoke, trivia games, sit around the pool, and eat a lot.
Happy Hour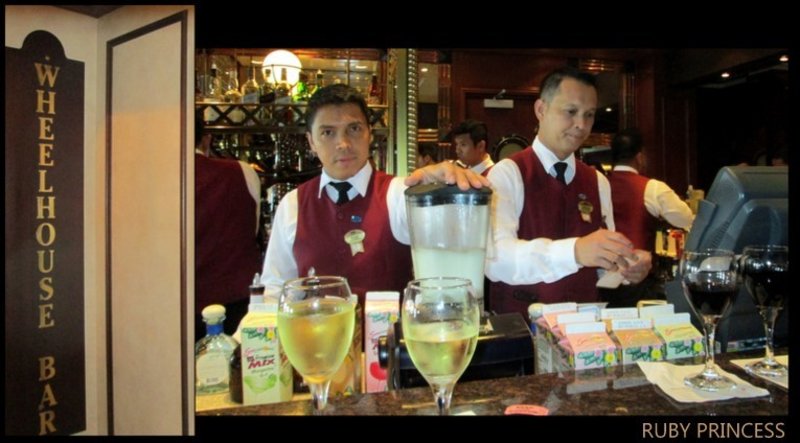 Hi All, do we need to reserve seats for shows? If so, can ewe do so online before boarding? Am planning to sail on Voyager of the Seas in June..
On most of the larger ships, yes it is best to book the shows in advance. Some shows depending on the cruise line and the ship can be booked on line while others cannot. Usually you can go to the online check in and book things there.
We like to get up in the morn and I go to the gym, wife likes to do yoga. I usually get back to the cabin first and then go get a pot of coffee from the buffet. Nice to sit on the balcony and sip coffee for an hour or so. We usually do breakfast in the buffet. Then I hopefully get to the theatre or which lounge they are having the enrichment lecture in. Sometimes after that or before that they have a destination presentation for one of the upcoming ports which I try to take in. If time, I do a hot tub. If there is a special lunch deal then we get ready for that, if not lunch at the buffet. After lunch maybe sent pictures and report home about our last port to the kids and friends on the internet. Maybe read my book on the balcony or in a cozy place on the vessel. Another hot tub if they are the right temp. Once in a while in the afternoon we might get a free loyalty invite to wine tasting. I like to watch the stateside TV news in late afternoon, while sipping my red wine, if it is interesting inside the cabin, if not, wine time out on the balcony. We like to go to dinner about 6:15 but they always want you in the MDR before that which is too early if we have a sail away evening, so we book a specialty or go to the buffet if we have to miss the sail-away because the MDR times, 8:00 PM dinner is too late for us anymore. After dinner, maybe the theatre, if they have something good on and the theatre isn't one of those always over crowded. Wife rarely goes to the shows anymore, she heads for the casino and her slots.
Showing 1 - 10 of 11 Answers
Reply