Bathrooms inside room
Bathrooms inside room
How are the bathrooms like? are they like the ones in planes? ​
6 Answers
Much bigger than a plane bathroom but the shower area is small
On Norwegian the shower was a decent size, bigger than just a shower stall but smaller than a traditional shower with a tub. Each cruise line and even each ship on the same cruise line have varying bathroom designs. However, the size is fine as long as you expect it to be a little small. The bathroom is big enough for one average size person to do everything they need to do without any difficulty.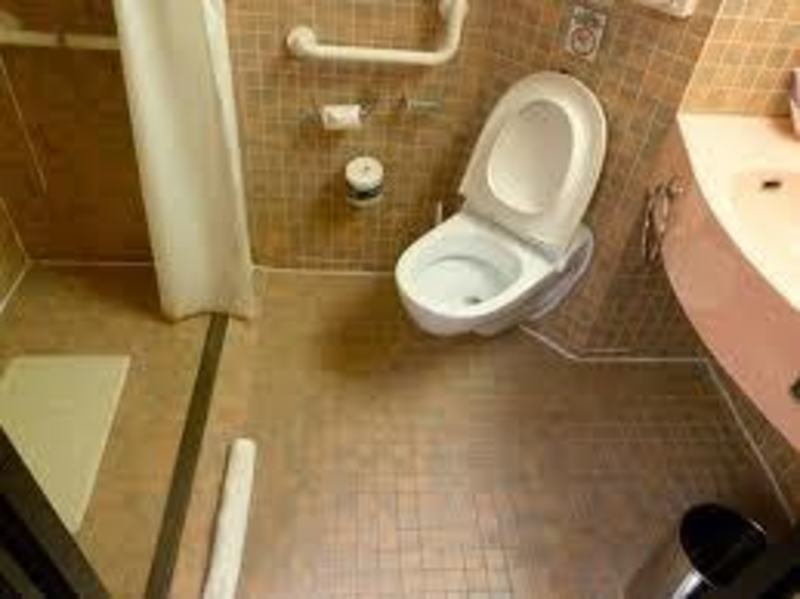 This is the basic bathroom on a Carnival ship.
It depends a lot on you accomidations (cabin). In other words, the bathroom in a basic cabin (inside - balcony) are smaller than that in a suite. But as Coal said above, it is bigger than that of an airplane and more than enogh for one person to use at a time.
As stated above, there are lots of different bathroom designs depending on cruise line and ship, but none of them are anywhere near as small as an airplane restroom.
I prefer a shower with a door rather than a curtain but it's certainly not a deal breaker.
On a recent Norwegian cruise we ended up in a family oceanview for just the two of us. I don't think I'd pay extra for it but it was wonderful just having two sinks to use at the same time! (I guess it really is the little things in life, huh?)
I live in NYC, some of the bathrooms on the new ships are bigger than the one in my home!
Btw, check out these pics of cabin bathroom we have on cruiseline.com: http://cruiseline.com/photos?q=bathroom
Reply