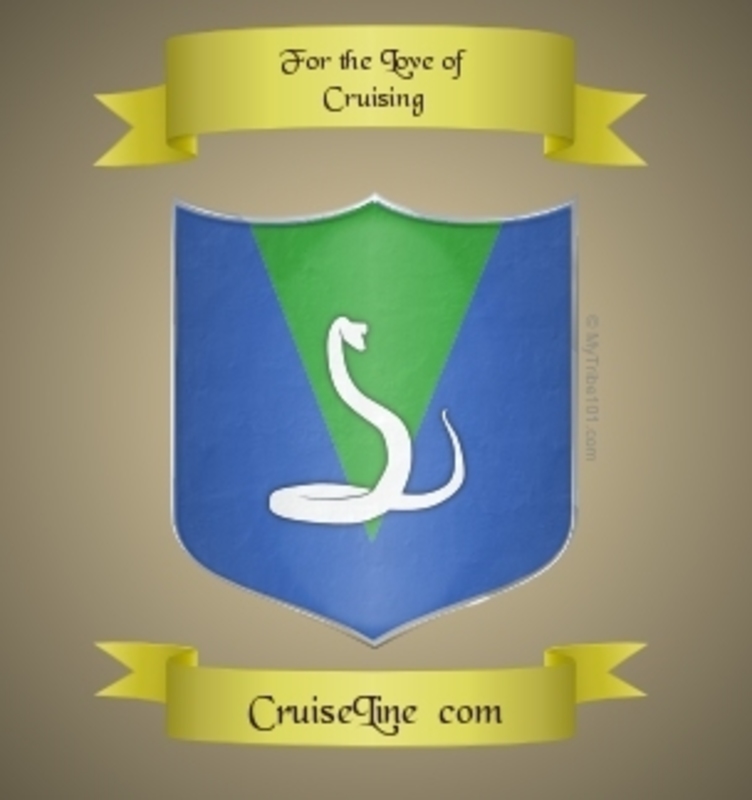 I was fooling around with a website called : mytribe101.com.   It's a family crest / coat of arms generator, and I was thinking of a new logo for CruiseLine.com.  Here is what I came up with, using their parameters.
Blue, for Loyalty.   Either to a cruise line or to cruising in general.
Green,  for Hope.  We are always hoping for another cruise.
Builder, on the shield.  Ships need to be built to satisfy our love for the experience.
Wisdom, symbolized by a snake (?)  because of all the wisdom that is provided on this site.
and this is the result :