October 2014 - Carnival Triumph to Caribbean - Western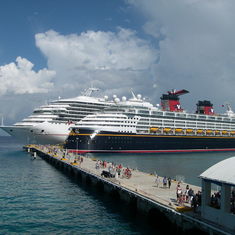 Food great, such variety! The shows were wonderful, such a talented group of singers and dancers, magician was fascinating, how did he do that?? Comedy I thought I would never stop laughing. Alan at the piano bar kept me up till 1:00AM with wonderful music.
Suggestion, need better signing for floors that are not pass through floors.
I do it again in a flash.
Edward