December 2014 - Carnival Dream to Caribbean - Eastern
Fantastic service and employees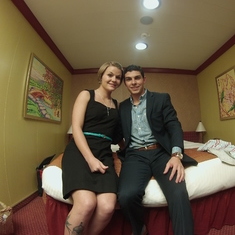 I had never been on a cruise prior to my trip to the Bahamas on the Carnival Dream vessel. I didn't know what to expect, but I by no means had low expectations for my trip. Right away from the moment we arrived at the port we were greeted by courteous and helpful employees. This great service continued throughout the length of the trip from the gentleman who maintained our cabin to the waiters and waitresses to the bartenders, everyone was very professional and very nice.
The amount of options given for fun on and off the ship was plenty. There was something for everyone. I travelled with my girlfriend and two friends (we are all early-mid twenties) and my parents (late forties, early fifties) and we always had something that pleased all of us.
I highly recommend this cruise!