August 2014 - Carnival Sensation to Caribbean - Bahamas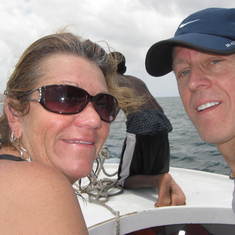 For the price, this cruise was a nice value. Food was plentiful though you had to search for quality.
Never understood the makeshift pizza making, invest in the correct equipment if you are going to make pizza 24/7. The cruse seemed almost 100% american, why the strange pizza combos?
I would have liked some Caribbean music by the pool, almost nonstop dancing hip hop. The entertainment was repeated nightly so it was hard to find a fresh show . The rock band playing by the Casino did a great job! When the snorkeling excursion was sold out- the sales person made no effort to tell us that vendors would be waiting off the debarking dock to offer a snorkeling package :(. Freeport shopping was only a $5 cab ride away, the normal T shirt and misc tourist stores. None of the public bathrooms had soap, like 75 vendors well you get the picture.