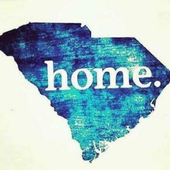 dmblex8899
South Carolina
Joined 10/2015
Upcoming Cruises
Past Cruises
September 2018 - 4 Night Bahamas (Jacksonville Roundtrip) Cruise on Carnival Elation
August 2017 - 7 Night Eastern Caribbean (Port Canaveral Roundtrip) Cruise on Carnival Magic
November 2016 - 7 Night Bermuda (Charleston Roundtrip) Cruise on Carnival Ecstasy
April 2011 - 6 Night Western Caribbean (Ft. Lauderdale roundtrip) Cruise on Carnival Freedom
GREAT family vacation
Ship was great, as was the food and entertainment.  Time spent with my family was even better.  Cabin was always clean.  There was always something to do on board the ship.   Would love to do this itinerary again. 
October 2010 - 5 Night Bahamas (Charleston Roundtrip) Cruise on Carnival Fantasy
Mother-Daughter Cruise
Cruise was great,  Food was great, Cabin was clean, but we were at the back of the boat, and that was the worst part for us, along with having 2 hurricanes, one going and one coming home, we felt every wave of the ocean.  Now I make sure to book MID ship, not sure that it helps, but that is my theory.  It was also a Halloween themed cruise, so the ship was all decorated for Halloween and people dressed it, and they also had trick or treating for the little ones on the ship, so that was kind of nice.
June 2009 - 5 Night Western Caribbean (Tampa roundtrip) Cruise on Carnival Inspiration
Wonderful Family cruise
2nd cruise and couldn't wait to book another one.  I was hooked!  Ship was clean, staff was great! Food was great, shows are good.  Again, the staff was constantly cleaning and making sure everything was in place.
March 2008 - 4 Night Bahamas (Port Canaveral roundtrip) Cruise on Carnival Sensation
Great 1st cruise
This was a starter for us, but not an end!  We enjoyed this cruise and the staff and the time with our son and his friend.  There was a lot to learn and it made us want to cruise even more.  We were very impressed with the staff and the cleanliness of the ship and how they were constantly there for us.
No Tips Added