April 2014 - Liberty of the Seas to Caribbean - Western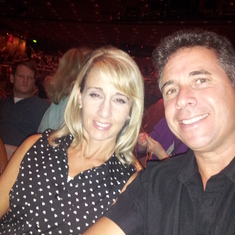 My wife Christine and i had a wonderful trip on our voyage with Royal Caribbean. The food was marvalous. so many choices of food to eat. The wait staff was so friendly. So many choices of entertainment to choose from. The rock climbing was a chalange. the pools and spas were amazing. The trip to cozemel was beautiful along with snorkling the sparkling agua waters were one to remember.
I could go on and on, but it would be best for you to take a trip with Royal Caribbean and be the judge.