April 2017 - Carnival Breeze to Caribbean - Western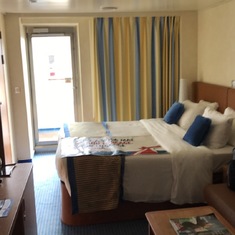 Just off the Breeze a week ago today.   This was the fourth time on the ship and it lived up to my past experience.   This is one of my favorite ships.   Crew I interacted with were all friendly and professional.   Standouts this cruise would be the Red Frog Pub Bartenders.  Fast service, and even when they were busy they would acknowledge, usually by name, and at lest say they would be right with us.  
Only complaint would be that my friends in next room over didn't have working tv, and it never did get fixed during trip.  Maintenance was running little slow.  could be they were still catching up from being in dry dock. 
Over all, great cruise.