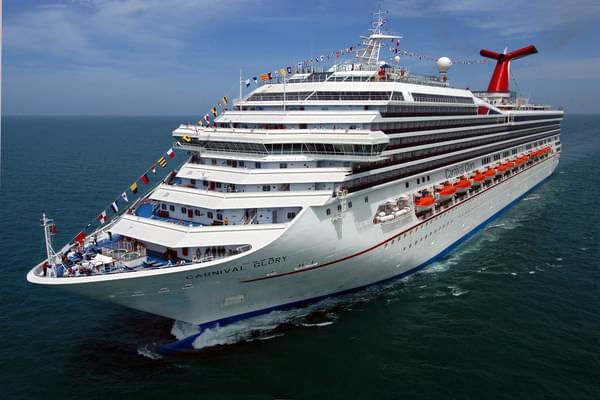 December 2015 - 7 Night Exotic Western Caribbean (Miami Roundtrip) Cruise on Carnival Glory
First cruise with teenagers
We decided to take a family cruise with our teenage children.  Carnival offered the best sailing date option to islands we hadn't been to before.  Preface this review by stating that this is our 2nd Carnival cruise and 4th overall in the Caribbean.  This was our least favorite so far.
The overall appearance/impression of the ship was not what we expected.  There were doors that didn't work, stains in the carpet , parts that needed painting and touch up, uneven floors and the ship just seemed old and weary.  The cruise director, although informative and social, was not what I was expecting.  He was over the top and would have preferred hanging out on the Lido deck drinking with the passengers over getting people involved and interacting.  The tender process was also a joke as no one checked anybody's number.  After getting a low number still ended up waiting for an exceptionally long time to get off the boat.   Not what I was expecting after cruising with Carnival previously.
The trip itself was a success and the islands we visited (Grand Cayman, Roatan, Belize and Cozumel) were fun and enjoyable.  We only went on one Carnival excursion, to the Mayan ruins on Belize, and it was education and interesting although a very long bus ride there and back.  The scenery out the window was both beautiful and disturbing.  The other stops we did self guided tours or hired local taxi's for the day.  Roatan and Grand Cayman had the best beaches while Cozumel had the best shopping.  
We had two days at sea and while they were sunny and relaxing there weren't a lot of options for on board entertainment.  The daytime entertainment (bands or skits on the Lido deck) were entertaining but other than that not a lot of options.  No great evening shows, although the comedian were funny and entertaining.
We will definitely go cruising again but I am leaning towards either another river cruise in Europe or a different cruise line.  Was not overly impressed.