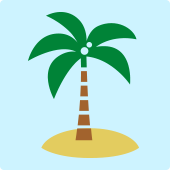 Past Cruises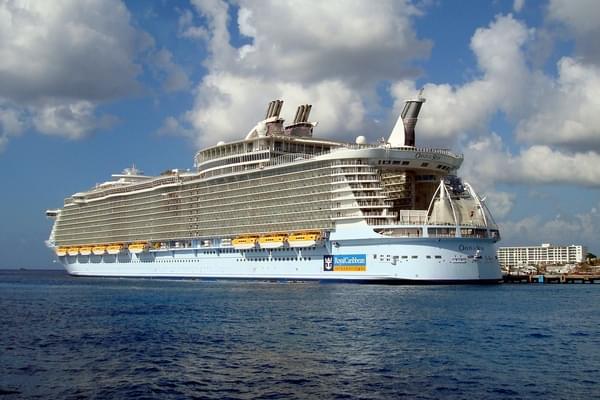 January 2017 - 7 Night Eastern Caribbean (Port Canaveral Roundtrip) Cruise on Oasis of the Seas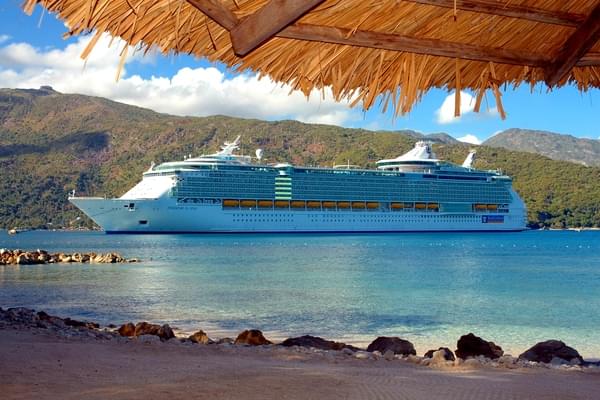 October 2016 - 7 Night Western Caribbean (Port Canaveral Roundtrip) Cruise on Freedom of the Seas
RCL basically has only one menu
Our cruise and the ship were wonderful.  The weather was bad most of the week, and the crew had said the prior week was even worse.  But those are the chances you take cruising in the fall.  We still had lots of fun, just not as much sun as I would have liked. 
The only thing I'm going to knock about RCL and the Freedom OTS is the main dining menu.  We were on a different RCL cruise in Sept and the menus were identical.  The maitre d' confirmed that RCL has only one menu for all ships.  The only variation is for cruise length.  So all 7 day cruises are the same menu in the same daily order and all 10 day cruises will have the 7 day menu with the same 3 daily menus added.  I understand their reasoning; they are planning meals for 10s of thousands of people and have to line up suppliers months in advance.  But I wish their menus offered a bit more variation.  
Unlike some other lines, fish is often not a daily option and for me, that is very disappointing.  If you love beef, there is always at least a couple of choices available but they aren't anything unusual that you can't get at most local steakhouses.  My preferences for cruise dining tend to be a bit more adventurous.  If there is something I've never had, I take the opportunity to try it.  But RCL has reduced their choices so there isn't anything I haven't had repeatedly.  I realize I'm not the norm in this area, so others may be very happy to find dishes that are familiar favorites and prepared well.  The only dish I had that was less than my expectations was a fried seafood plate.  The breading was a bit soggy, probably because it had not been served soon enough out of the fryers. 
For breakfasts and lunches, RCL has also slimmed down the main dining menus and it seems to me they are trying to discourage people eating in the dining room.  For breakfasts, they basically only change one menu item each day.  Our party of four all prefer dining room service over crowded buffets so we rarely went to the Windjammer. 
The entertainment was mostly good though I opted out of one nights Broadway review.  Others in my party attended and enjoyed it.  We thought the worst night of entertainment was the magician, but most of the audience gave him a standing ovation, so he was well received by most. 
Overall, the cruise was an excellent value. The ship is beautiful and well maintained.  They do have a small portion of aft deck 12 outdoor recreation areas under construction but there was no inconvenience for the guests.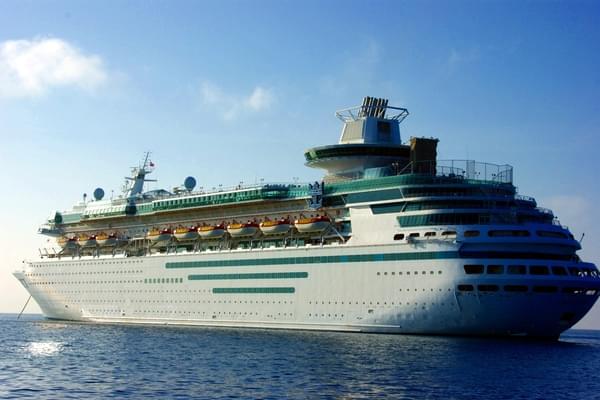 September 2016 - 4 Night Bahamas (Port Canaveral Roundtrip) Cruise on Majesty of the Seas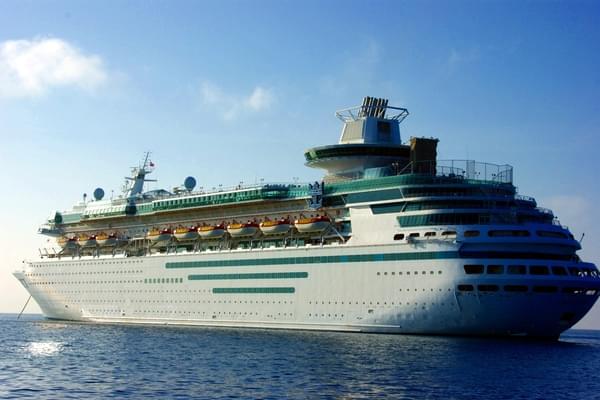 September 2016 - 4 Night Bahamas (Port Canaveral Roundtrip) Cruise on Majesty of the Seas
A Good Value
For the price, $129 per person, this was a good value.  The ship isn't perfect, it doesn't have the latest, greatest water slides, wave riders, etc, but but there was nothing so wrong it is worthy of a complaint. 
The biggest problem we had was that in the main dining room food that should have been hot was served at room temperature.  This happened every night when someone at our table would order escargot.  One night I had a scallop dish that was the same recipe as the escargot (can't the chef think of a different recipe?) and it too was room temp.  I sent my soup back once because it was only luke warm, but every night it should have been hotter.  Several of our entrees where not hot enough, but we got tired of complaining.
Our waiter and the assistant maitre'd tried to warm the items after we and adjacent tables had complained.  It was an improvement but it makes no sense that so much of the food was consistently too cold.  
The dinner entrees were usually good, but nothing to get excited about.  I would like to see some more creative dishes that are not so typical of an American chain restaurant like a Fridays.  There were little or no dishes made from lamb, duck, goose, goat, or rabbit.  The one time turkey was listed, it was a fairly typical Thanksgiving style offering.  If you like beef, you'll be happy because there are always two or three entrees such as a strip loin, rare sliced roast beef, burgers, or a steak.  They were all good, just nothing unusual or creative. 
My one dinner I thought was bad was a pan seared corvina.  It was VERY fishy tasting.  Since it is the only time I've ever had that fish, I can't say if the chef did it justice or not, but neither I or my wife would eat more than one bite of it. 
One thing that was nice about this ship is that it was not as crowded as some of the larger RCL ships.  We always could find available lounge chairs by the pool and on the higher decks. 
The entertainment was pretty much the same as you'll find on any ship.  There were two comedians who did a good job and a song and dance troupe that did the same, tired revues we always see.  The singers and dancers did a fine job, but I wish the ships would add more variety in their stage productions. 
Cruise Tips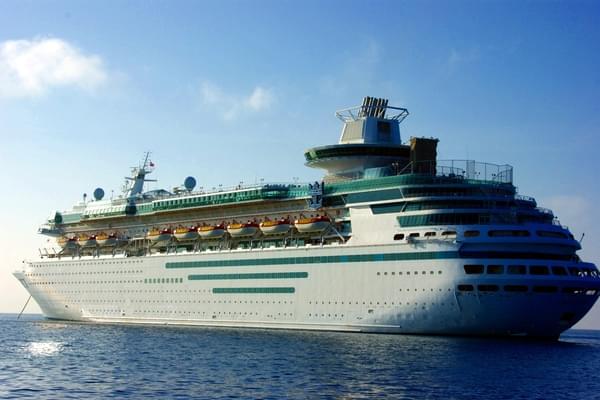 Majesty of the Seas
Because we have been to Nassau many times, we stayed on the ship that day. The ship is wonderful and pleasantly quiet when most of the other passengers are gone for the day. We enjoyed sitting by the pool in the relative quiet.