September 2016 - 10 Night Mediterranean (Barcelona To Athens) Cruise on Carnival Vista
Carival Vista Barcelona to Athens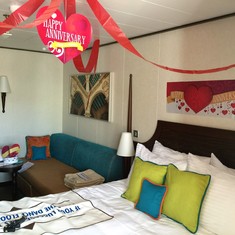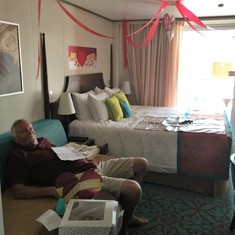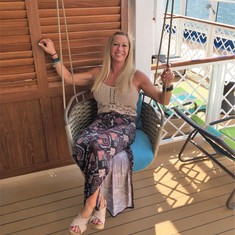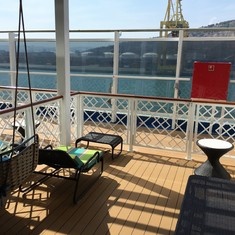 This was my husband & my 11th Cruise & we have sailed most with Carnival this ship was quite different in many ways mostly good.
A few issue's but I am sure in time hopefully these kinks will be fixed.
Start with a positive LOVE LOVE LOVE the Havana Suites & area it was so nice having the extended balcony & private pool & bar for the busy sea days. Worth the extra $$.
The dinner open times was ok for us since it was just the 2 of us but we did have to wait for regular dining room at prime time but they accommodated us nicely just have patience they are trying. The food was good but not the best we have had on previous cruises with Carnival maybe it's due to the length of the time on ship ?
We tried most of the alternative dining (up-charge) we LOVED the Italian, the Steakhouse was good but not GREAT! JiJi's Kitchen is very good (be hungry).
We felt less FUN ship on this cruise by far which was ok since we spent so much time out on excursions nearly every day but we tried to find the fun & it was tuff FINALLY the Comedy Club had a 56 year old black man that we cannot remember his name he was hilarious if he's playing GO! The bike's, rope course & water slides are so much fun. We felt like kids. LOVE the self serve tap beers in the Brewery both taste great & only $4 a swipe. Really nice staff.
Negative is the spa which makes me sad they need to get better with the scheduling & hire more experienced (seasoned) massage therapists for sure. The up-selling is a little annoying when all I wanted was a blow dry & style 7 a massage they just kept trying I guess that's good for carnival I just want to chill on my vacation not have to be sold constantly (picture's, spa,).
All in all this was a great trip.
Cheer's to Carnival Vista