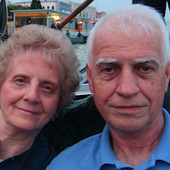 danwdooley
Dallas/Ft. Worth, Texas area.
Joined 03/2016
My wife Sandra and I love cruising. It seems, though not particularly planned that way, for the past several years we have made one cruise each year. I am retired from a career in medical electronics field service and Sandy is retired from Sears. Photography, cruising, mountain trail hiking, kayaking are just some of the activities we enjoy.
Past Cruises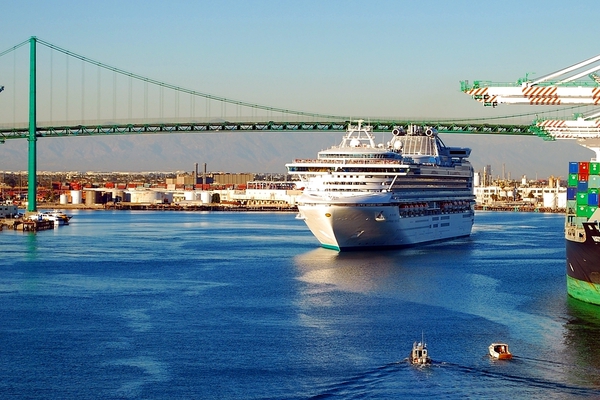 March 2016 - 17 Night Grand Asia (Singapore To Beijing) Cruise on Sapphire Princess
April 2015 - 15 Night Panama Canal Westbound (Ft. Lauderdale To San Diego) Cruise on Legend of the Seas
Small Ship Big Adventure
Royal Caribbean 'Legend of The Seas' is the smallest ship we have cruised on.  The next smaller was NCL 'Norwegian Spirit' on our Mediterranean cruise in 2013.  As 'Legend of The Seas' was our first Royal Caribbean cruise, it would not be fare to use it as a basis for judging the entire cruise line, and I certainly will not do that.
Being a bit on the smaller side, as it had to be to pass through the Panama Canal, meant that things were a bit more compact and not as many things available to do and see while aboard.  Obviously everyone has a different expectation of what a cruise ship experience should entail so what I write is only from our perspective.  We are not "night life" people so whether or not there will be a large assortment of places to party after dark is not of interest to us.  We like the shows after dinner and the ones on this cruise were on par with every other cruise experience we have had before. Places to eat naturally were a bit more limited due to the more restricted size of the ship.  But, the available choices were fine and we found the food comparable to every other cruise.  Perhaps the Holland America food experience (back in 2006) might be a bit more up-scale but who remembers back that far? 
We consider the shore excursion experience major elements of any cruise and it is only on sea days that we take more note of the smallness of the ship and the smaller number of available things to do.  That is, things which fit into our interest.  There were some outstanding seminars put on by a couple who make this their professional work.  There were also the spots we found to hide away during the day if we wanted to spend some time just reading.  That's something we do every cruise anyhow, on sea days. 
We enjoyed a couple of the pools a couple of times.  My wife and I both enjoy swimming but as we have our own back yard pool, we may not bother that often with the on board pools.
Shopping aboard was a bit more limited.  Once again, due to the smaller size of the ship.  It's more of a pass time activity rather than actually buying things - although my wife always manages to make at least one major purchase - but it's just part of our routine of milling about the decks on sea days.
Our cabin felt to be pretty much the same size as other balcony cabins.  Good storage in the form of drawers and closets.  The bathroom seemed to be about the same as well.  One thing we did discover but as this ship in addition to being smaller is also older, the height of the space under the bed was not as much as on other ships we have been on.  We did mange to get our suitcases underneath but it took more work to do so.  That's not a major nit pick.  Just something to note.
No two ship experiences will be exactly the same so to note that this little detail or that one perhaps not being quite up to par is not something we ever make an issue of.  We look at the over all experience.  The experience was the Canal passage and all of the other adventures we enjoyed on the shore excursions.  Zip lining in Costa Rico, kayaking and snorkeling at Cabo, for just a few.  What more do we want?   Would I say this is the best ship we have been on?  Of course not, but I would neither judge it as a disappointment nor judge the particular cruise line based on one experience.  Neither my wife nor I would turn down another cruise on this ship if that ship was the one in use on a particular cruise we wanted to take.  And, if another cruise involves Royal Caribbean, we would not hesitate.  We would not pick the cruise just on it being that line nor would we turn it down for that reason.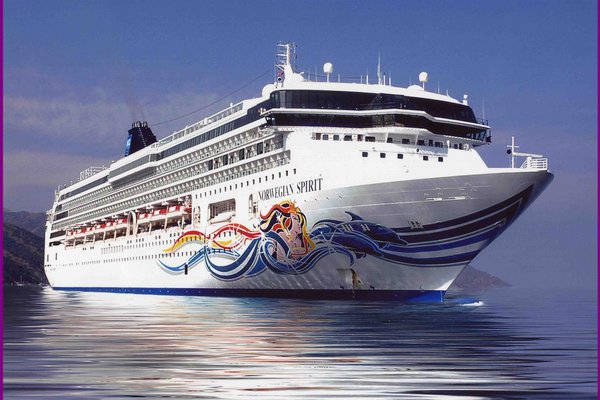 April 2013 - 12 Night Grand Mediterranean (Venice to Barcelona) Cruise on Norwegian Spirit
Eastern and Western Mediterranean
We flew into Venice a little early in order to have a little more time to explore that historic city.  We had planned an extra day to be there.  Unfortunately one of our flights was cancelled and so we got into London (for the connection) a day later.  Anyhow, it turned out ok as we did have all of one afternoon to explore Venice and all of the next day.
Compared to our other cruises and particularly with Norwegian Cruse Lines, the Norwegian Spirit is on the level of the other ships we have been on.  No problems with any of the accommodations.  The ship is a bit smaller than some of the others we have been on but all features and facilities were what we have come to expect from our cruising experiences.
Interestingly the majority of the electrical outlets on the ship were of the European style.  Not North American style.  We had the proper adapters with us to mate the two styles so the outlet differences did not create a problem.
We have learned to carry extension cords and a small multi-outlet power strip.  Even with the correct power outlets for our use in the cabins, there never seems to be enough outlets.  Between my laptop, camera battery chargers, e-readers my wife's curling iron and whatever else we might need we do need the extra outlets.
I won't take the time to review all of the shore excursions we enjoyed on that trip.  We visited spots in Italy, Greece, Turkey, France and finally ended at Barcelona.  For some reason the excursion to Rome and the Vatican was a bit on the chaotic side.  I don't know if it was a one time problem or not.  Though the tour guide was friendly and attempted to be helpful and informative but there were several problems experienced with the tour.  The end result was that there were sufficient complaints which resulted in all participants of the tour getting back a very large portion of our payment price for the tour.  The tour was not a wash, by any means.  We still enjoyed it in spite of the problems.
One sea day they set up a German food theme spread on the aft deck.  It is the extra fun things like that which do add to the enjoyment of cruises.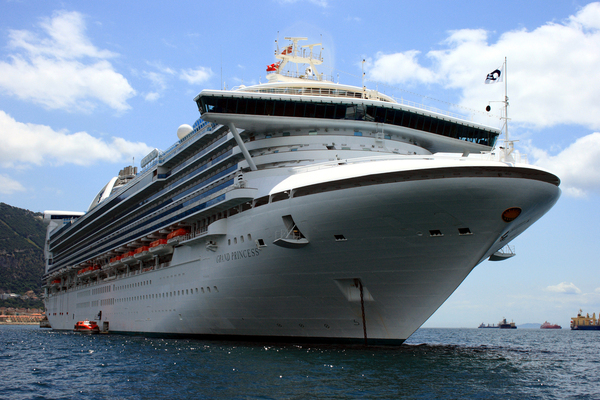 March 2012 - 7 Night Eastern Caribbean (Ft. Lauderdale roundtrip) Cruise on Grand Princess
Down East, Eastern Caribbean, that is
Though my wife and I had been to a few Caribbean destinations before, our first Caribbean cruise was on Grand Princess round trip out of Ft. Lauderdale in 2012.  That was also our first cruise with Princess Cruise Line. 
If we made one potential mistake, one which did not come back to bite us, it was flying into town the same day the cruise departs.  Now that is ok if you do want to save the price of a hotel stay the night before and presuming that your incoming flight will not be delayed or cancelled but looking back we realized the potential risk we took and from that point on we have made it the practice to arrive at the departing port city the day before. 
Leaving Port Everglades, the ship enters a beautiful channel out to the open ocean.  The views were very nice and as a photographer, made for keeping the camera busy.  We were preceded by a Carnival ship and it was interesting to watch another cruise ship in the near distance and wonder where they might go if not to the same ports to which we are headed.
Once Sandy and I board a cruise ship, one of the first things we do is to take an exploratory walk around the ship.  Just to see it.  Of course somewhere during the time between boarding and departure from port will be the mandatory safety muster and dinner.  Chances are the luggage will not be delivered to the cabin until a little later.  That's ok.  We'll unpack once we return to the cabin at the end of the day.  Right now we want to see the ship, do dinner and see the push off.
Our first port call is to San Juan Puerto Rico.  I wish the timing of the arrival had been such as to allow us more time there but as it is, it's not quite half a day.  At least that did give us enough time to explore the historic fort and the old part of the city.
Other ports were St. Maarten and also St. Thomas, USVI.  At both ports we enjoyed shore excursions of kayaking and snorkeling.  Those being two of our favorite activities anyhow.  The cruise ships dock at those ports close enough to enjoy local shopping up close to the pier so when we returned from our water activities before we went back on board we spent a little time exploring the local tourist shopping areas.
The final port was at Princess Cay, a private island area owned by Princess.  A fun (and good) shore lunch on the beach and some snorkeling and beach time made up the day.  The snorkeling could be potentially good but as it was just off the beach the rolling surf made it harder to stay still for any time at all.  For someone trying to photograph the underwater scenery and fish life, that can make good shots difficult.  Not that it was not fun to be out there anyhow.
As to anything being particularly unique or notable about this cruise, I can't say that it differed.  The cabin (balcony cabin) was good.  Comfortable, clean, roomy enough for us so that pretty much covered it.  The food both in the buffet and main dining rooms was good.  We've never had it not good on any of our cruises  so perhaps we're just not picky people.  There are always enough choices to insure having something you will like. I like it all so I'm good with the choices.
Onboard activities are very much the same as those we have encountered on other cruises before and after this one.  We spend the day (sea days) checking out available program activities, sometimes spending a little time in one of the pools, eating (of course) and enjoying some quite cubbyhole to do some reading.  After dinner, we go the early show which usually begins around 7 PM.  For both sea days and days in port, the end of the day does see us enjoying the shows.  We're not late night people but upon returning to the cabin at the end of the day, and that may be somewhere around 9 PM or so, while she watches some TV I will usually spend a little time dumping the day's accumulation of photos from our cameras to the laptop and I may even spend some time editing and processing some of those.  It's just something I do anyhow.  Even at home.
Back to the Princess Cay visit for a moment.  This port is a tender port and once we had enough of the beach time we caught a tender back to the ship and spent the rest of the afternoon sitting on our balcony enjoying the view back to the shore and the view of the tenders making the back and forth trips between the ship and the shore.  That's some more reading time with the camera sitting on the little balcony table ready to catch something interesting through the long lens.
We only choose balcony cabins (there was one exception on one cruise) and in addition to opportunities such as the one at Princess Cay, to sit out there and enjoy the view back to land and I should add, the beautiful weather, once we arise in the morning either at sea or coming into a port, opening the curtains and stepping out on the balcony to view a place we have never seen before is enough a part of the cruising experience for us to never do it otherwise.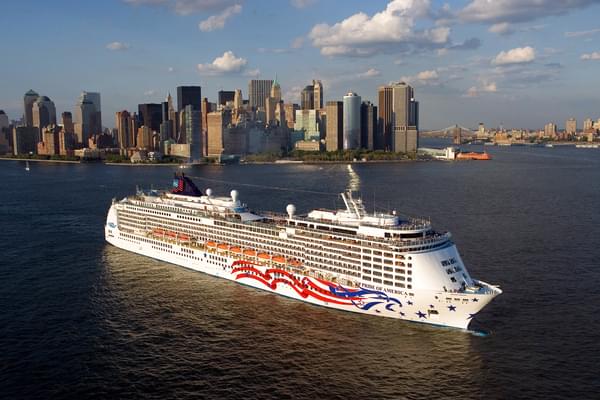 September 2010 - 7 Night Hawaii (Honolulu roundtrip) Cruise on Pride of America
June 2006 - 7 Night Glacier Bay Inside Passage Cruise (Vancouver roundtrip) Cruise on Zuiderdam
First Time is The Charm
Our 2006 cruise on MS Zuiderdam through the Alaska Inside Passage was our first ocean cruise.  On this cruise, we shared the experience with another couple who have been long time friends of ours.  I should add as an aside that if traveling with other than family members (and maybe it should apply to family members as well) it is an excellent idea to know them well enough to know that your experiences together will be good.  As we had traveled with this couple before on holiday trips, we had no worries.  Anyhow, the idea of shared experiences which can consist of being with other couples or family members really can add to the enjoyment of a trip.  Not that it is a must of course since my wife and I have taken other cruises and non-cruise trips, just the two of us and enjoyed them quite well.  Anyhow, I digressed.
This cruise was the round trip one to and from Vancouver.  I am not sure what prompted us to select Holland America for the cruise. Perhaps time and itinerary but regardless, we made no mistake by choosing this cruise line.  Honestly it was long enough ago as to my having forgotten some or most of the finer details of the ship experience.  Holland America is a very good cruise line.  Perhaps on a scale higher than the ones we have cruised with since.  I simply cannot pinpoint any particular details which would be unique in setting it apart.
A couple of points to mention, however.  The staff was above and beyond.  When entering the dinning room, even the buffet dining room and having one particular member of the staff who every time, "good morning Dan, good morning Sandy, good morning Dean, good morning Charlotte."  How did he manage that with maybe a couple thousand other people on the ship a the same time.  Then the little cake with a candle and a song at our table to wish my wife and me Happy Anniversary one evening. 
The food and food service was outstanding.  The balcony cabin was great as well.  Like I said before, little details of the room may not come to memory right now but enough do to say that it was very comfortable and accommodating.  As to other amenities on the ship, I can't remember all of them so each person will have to judge for themselves.
One thing we have found unique to Holland America ships which at least so far we have not on any other cruise line is the open bow deck.  On other ships there are many good spots for views of the surrounding scenery, the bow presented a nice place to view and photography head on the sights we would encounter.  It's not a big thing but a nice one anyhow.
As with our other cruises we enjoyed a number of shore excursions on or various port visits.  I don't remember just how we made arrangements for booking those but we had no complaints regarding any of them.
In June in Alaska it is still a bit on the coolish to cold state.  A jacket is a must for spending any time at all out on deck.  For my wife, a heavier jacket was the choice.  Constantly available and good hot chocolate in a cup to take out on deck really hit the spot.
Oh yes, I should add.  This was Alaska, after all, and the availability of good, local salmon let those of us who enjoy seafood, enjoy our fill.
Though we have enjoyed every cruise we have experienced, most, we would probably not elect to repeat.  Simply for the reason that there are others yet to be experienced.  The Alaska cruise might be the exception.  I think that should we do it again, we might consider instead of the round trip version, do the added land excursion part.  Seeing Denali Park is something which would make it worth doing the cruise again.
Cruise Tips
Princess Cays (Cruise Line Private Island)
Snorkeling up close to the shore as the accommodations allowed for may be a little bumpy if the surf is rough. We did get bounced around a bit by the incoming surf. The on the beach lunch was good. We're not beach people so after a couple of hours of laying on lounge chairs following our snorkeling time, we returned to the ship and spent the rest of the afternoon on our cabin balcony which was on the beach side.
A beautiful, historic old city. I wish we would have had more time in port that day. But, at least we got a chance to do some sightseeing.