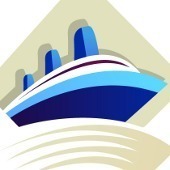 daddyatt
Saint Augustine, Florida
Joined 03/2015
Past Cruises
May 2017 - 7 Night Mexican Riviera (Los Angeles Roundtrip) Cruise on Carnival Miracle
October 2016 - 7 Night Western Caribbean (Port Canaveral Roundtrip) Cruise on Carnival Magic
Fun in the rainy season
The food was really great if you know how to pick the right menu selections. I learned not to cruise the western Caribbean during this time of year as we had a lot of intermittent rain and no outdoor activities on the last sea day. However there were plenty of indoor options. We did make it to the beach on 3 days and had a lot of fun cave tubing in Belize. Our Cozumel excursion was cancelled due to weather conditions but we were offered an alternative that worked out fine.
The only disappointment was the entertainment in the main theatre. We enjoyed the juggler and hypnotist but everything else was boring or non existent. Cruise director was a bundle of energy and everywhere. Room service morning coffee was tasteless. Loved all the dining options.
May 2016 - 6 Night Western Caribbean (Ft. Lauderdale Roundtrip) Cruise on Carnival Conquest
ist time Carnival cruiser
Good things: Food was superb. Not everyone agreed with me so I guess I made the right choices in the dining room. Liked the "other" choices like buffets, burritos, deli, and Guy Fieri's burgers. Rooms were adequate with fair amount of closet and draw space as well as space in bathrooms. Plenty of activities for sea days. Entertainment was great including the shows. Staff was great.
Not so good things: Ship departed 4 1/2 hours late due to baggage problems. Unusual long waits to re-board while in port as well as disembarking. It seemed to be very uncoordinated compared to other cruise lines I have been on.
Petty annoyance: Elevators were too far recessed into walls. When the arrival bell sounded it was difficult to see which one of six doors opened.
February 2016 - 6 Night Western Caribbean (Ft. Lauderdale Roundtrip) Cruise on Carnival Conquest
February 2016 - 5 Night Western Caribbean (Tampa Roundtrip) Cruise on Brilliance of the Seas
Great food
Pleasant cruise. Food always great on Royal Caribbean. Ate at Chops Grill twice where the filet mignon is like buttah. Also ate at Giovanni's table. Also great. Main dining room was super also. Service everywhere was outstanding. Desserts were wonderful. Only negatives were orange juice in the morning tasted like tang. Stateroom furniture needs updating. Not enough port time in Key West. Windjammer buffet was average. There was no smoked salmon in the morning as on previous cruises.
November 2015 - 7 Night Eastern Caribbean (Ft. Lauderdale Roundtrip) Cruise on Oasis of the Seas
April 2015 - 7 Night Western Caribbean (Tampa Roundtrip) Cruise on Norwegian Sun
Great ports, so-so food
Enjoyed the overall cruise, especially the ports. The specialty restaurants were excellent regarding food and service (Churascaria and Le Bistro) but the free dining choices were less than spectacular. Dining room staff seemed unsure of themselves and many dishes were disappointing. Buffet was okay but not as many choices as other ships I've been on. Room steward, Daryl, was excellent.
Cruise Tips
Carnival Magic
If you want good morning coffee, don't get it through room service. Throw on some clothes and run up to the Lido deck.
Take the trolley ride. Lots of history here.
Shop and go to Buccano Beach.
Museum and Celebrity Restaurant where food was wonderful and reasonably priced.
Krazy Lobster Restaurant and beach. Free use of pool, kayaks, tubes. Free margarita and we ate on the beach. Friendly service.
Norwegian Sun
If you're driving to Tampa, best place to park is Parking Doctors. Reasonably priced and close to terminal.