January 2015 - 7 Night Western Caribbean (New Orleans Roundtrip) Cruise on Carnival Dream
I slept like a baby on the Carnival Dream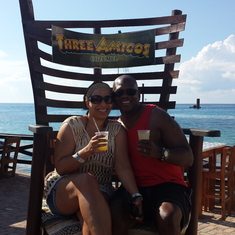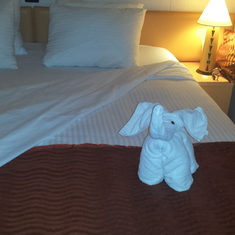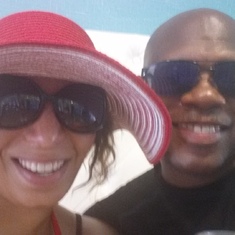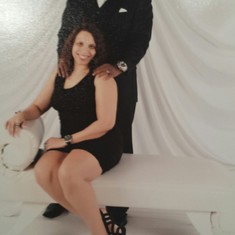 My husband and I cruised the Dream last week and had a great time. All the ports were as expected. Our room steward Muhammed kept us filled with ice. Every time we returned to our room the bed was made and there were fresh towels and a bucket of ice. He greeted us by name when and introduced himself when we first arrived at our cabin.
We chose an interior stateroom initially because of the price but also because I hate to be wakened by the sun when I want to sleep. That's what alarms are for. The bed was very comfortable and clean.
I will say that they need to get rid of the throw pillow and they are a bit tattered and I never wanted to use them because they most likely have never been washed so we just tossed them to the side.
We went to Cozumel first and had a romantic all inclusive beach day that also came with a couples massage and personal cabana. It was called Mr. Sanchos Beach. Everyone was very nice and attentive and kept the drinks and food coming. There was no pressure from the locals to purchase anything and we really enjoyed ourselves.
Next up was Grand Cayman, we booked a far away resort where there were no other tourists and the hotel staff was wonderful. They supplied us with lunch, and all you can drink rum punch. I think it was called Grand Palladium and the restaurant was the Blue Iguana. The only complaint was my fault, I didn't realize they were an hour ahead of ship time, so we actually could have stayed an hour longer before our taxi ride back. The conch fritters were really good and the rum punch was strong. We had a private area where no one bothered us.
Last stop was Montego Bay. We chose to do another all inclusive beach excursion. The beach and staff were great but the food lacked that Jamaican flavor I was craving and the rum punch was just OK. They also allowed you to get Pina Colada which was better tasting than the rum punch. I drank about 5 of each and wasn't even tipsy.
As far as the ship itself, I thought the entertainment was pretty good all the way around. From the comedians, to the lounge acts to the shows.
The food in the main dining room was average. The main thing I liked was being able to order multiple dishes to taste. My husband had a chocolate melting cake EVERY night. The best thing on the menu. 24 hour pizza was great because they make it to order for you.There were plenty of places to hang out and sit and their ship photographers were very professional. We purchased so many of the pictures because they made it hard to choose.
Some of the things I didn't care for was the food service was not always consistent. We sat in a different area each night. I had no problem dining as a couple and not being forced to sit with strangers (this was to be a romantic time for us and we didn't want to share) but I would have liked to at least be sat in the same section so the waiter would get to know our preferences. They would have also benefited from an extra tip.
All in all we had a great time and will sail Carnival again. We want to try the Sunshine next!