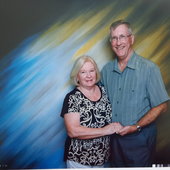 Upcoming Cruises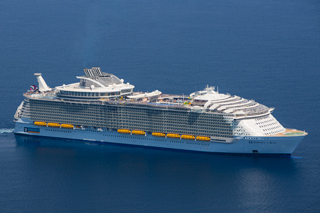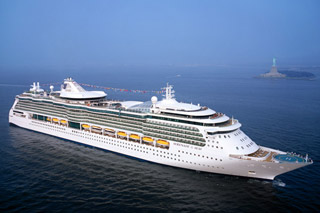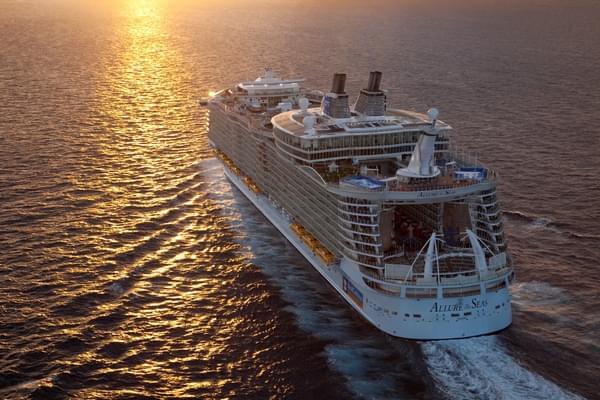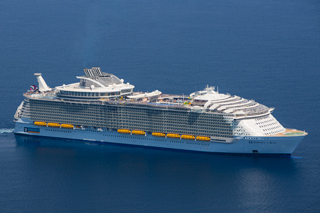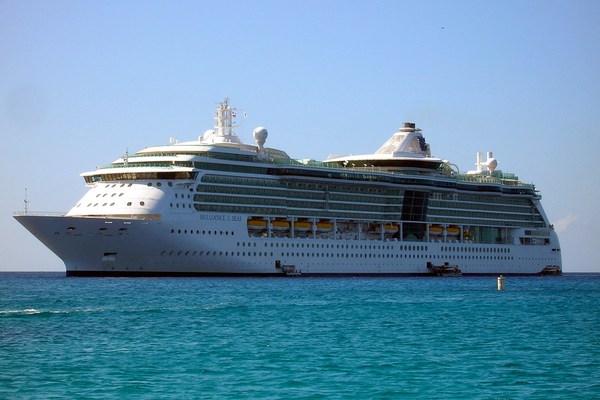 Past Cruises
January 2019 - 7 Night Western Caribbean (Miami Roundtrip) Cruise on Symphony of the Seas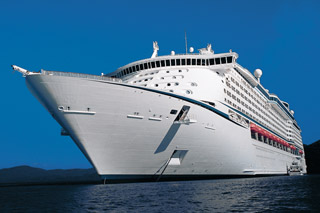 November 2018 - 8 Night Eastern Caribbean (Ft. Lauderdale Roundtrip) Cruise on Adventure of the Seas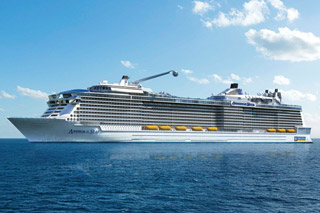 September 2018 - 9 Night Canada & New England (Cape Liberty Roundtrip) Cruise on Anthem of the Seas
New England Canada First Time Itinerary
We enjoyed the Anthem very much. It was in large part due to the excellent rock band on board called "The Royal Swedes" who we listened to in the Music Hall several nights. This was our first time going on this ship and to New England and Canada. The newness of it all adds to the overall great experience. We Will Rock You was a superb production which was went to twice. There are great dining options. We loved Jamie's Italian and we found a really good spot for a light dinner, Brass & Boch Pub. A nice alternative to Johnny Rockets.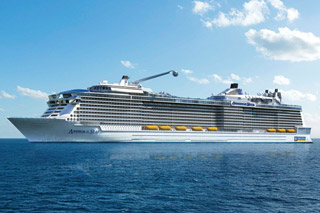 September 2018 - 5 Night Bermuda (Cape Liberty Roundtrip) Cruise on Anthem of the Seas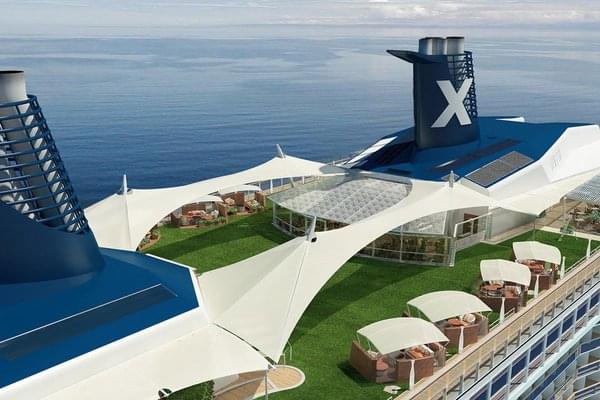 April 2018 - 11 Night Ultimate Caribbean (Ft. Lauderdale Roundtrip) Cruise on Celebrity Reflection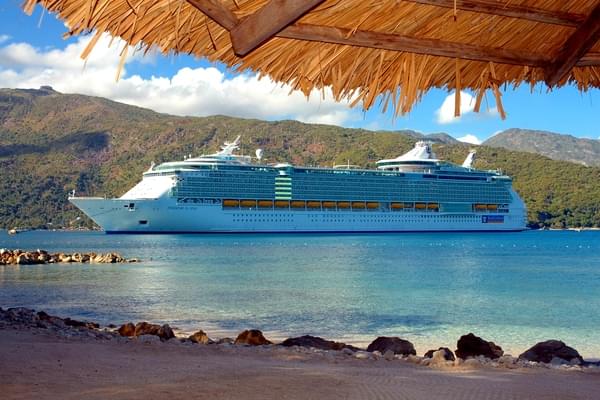 January 2018 - 6 Night Western Caribbean (Ft. Lauderdale Roundtrip) Cruise on Freedom of the Seas
Better than a sharp stick in the eye
The weather for the week was poor. Cool and windy at some times altered some of our plans but it still was a cruise and we enjoyed ourselves anyway. The food and shows were above average which helped a lot given the weather was a downer.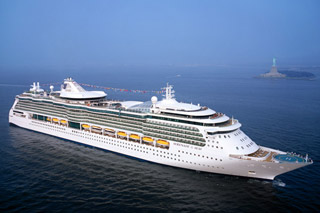 November 2017 - 10 Night Southern Caribbean (Ft. Lauderdale Roundtrip) Cruise on Serenade of the Seas
Smooth cruising
Very nice southern caribbean 10 day cruise with substitute ports after the 2017 hurricanes. We enjoyed seeing Martinique for the first time. We went to Balata gardens on a ship excursion. We highly recommend it if you like gardens. The weather in late Nov was perfect (minus rain in Barbados). Very good food and headliners on this trip. Rate this cruise high on our list of cruises taken. Prefer taking the ten day cruise out of Ft Lauderdale over traveling to San Juan for a 7 day cruise to the same ports.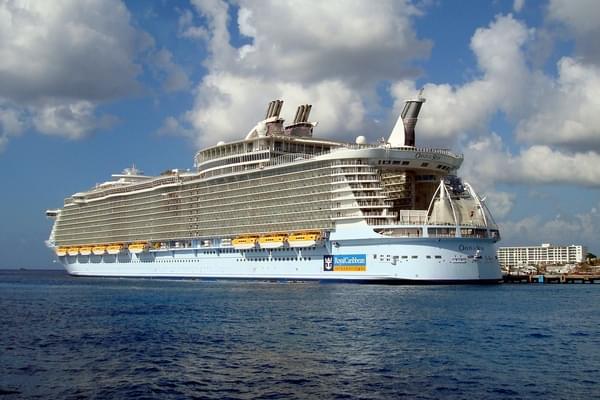 October 2017 - 7 Night Western Caribbean (Port Canaveral Roundtrip) Cruise on Oasis of the Seas
Oasis was great again
Second time in a Central Park balcony cabin. The benefit is a free lunch in Giovanni's which we substitute for dinner. After being diverted to Nassau due to a passenger illness, we missed our first stop at Labadee but later in the week got there anyway because tropic storm Nate prevented the ship from going to Cozumel. So after Jamaica they doubled back to Labadee. Weather for the day on the beach was perfect. The headliner this week was Savannah Jack. They played a variety of popular music and were one of the best headliners we have seen. It was so good we went to two shows.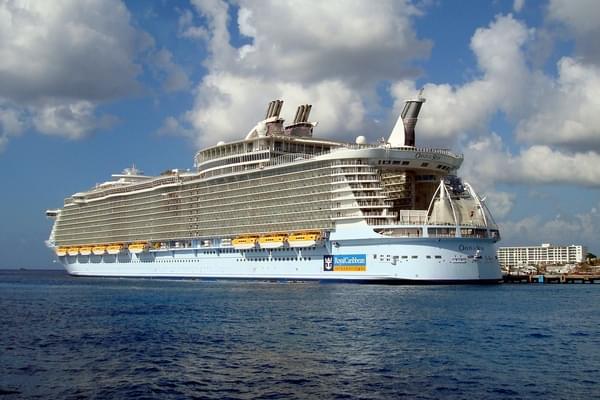 May 2017 - 7 Night Eastern Caribbean (Port Canaveral Roundtrip) Cruise on Oasis of the Seas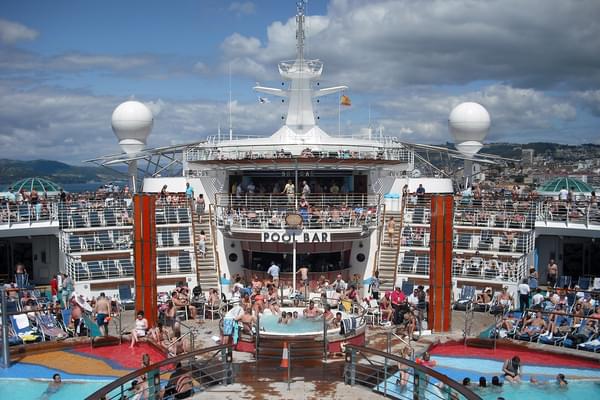 January 2017 - 5 Night Western Caribbean (Ft. Lauderdale Roundtrip) Cruise on Independence of the Seas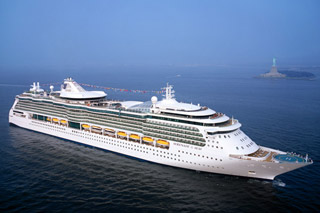 January 2017 - 10 Night Southern Caribbean (Ft. Lauderdale Roundtrip) Cruise on Serenade of the Seas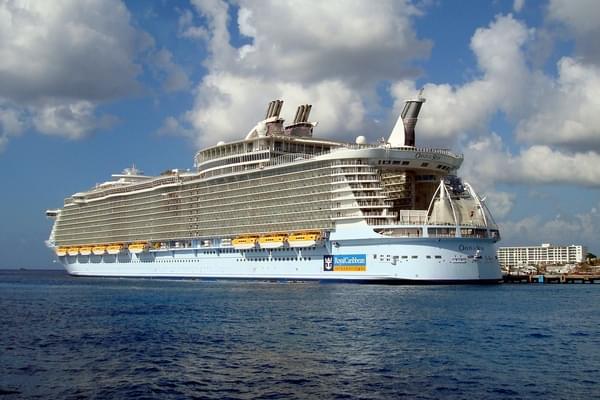 November 2016 - 8 Night Western Caribbean (Port Canaveral Roundtrip) Cruise on Oasis of the Seas
Great cruise on Oasis
oasis-of-the-seas Nov 5th 2016. First cruise out of Port Canaveral  for 8 days to Labadee,  Jamaica,  Costa  Maya and Cozumel.

We had a great time in an oceanview balcony room on deck 11. We ate dinner  in the main dining room twice, the Windjammer once and specialty  restaurants  the rest of the time.  We did not prebuy a restaurant  package because we had on board credit to spend. Once on board they were selling 3 dinners for $90. We chose Giovanni's  Table, Izumi and 150. Giovanni's  was very good. We chose the Hibatchi dinner at Izumi. Shrimp and beef combination was sensational. The 6 of us in our group all agreed this was our best meal. 150 was a complete dissapointment. The beef short rib  was small and cooked like a roast with no sides. The waiter had bragged about the squash soup. It didn't  live up to the hype. Desert was ok but didn't  save the experience.

On Monday we were sitting in the promenade and were approached and offered a discount for the Solarium Bistro.  First he offered 40% off. We hesitated and he went to 50% off plus he said we could get the lobster for free if we came on Tuesday  which was the normal lobster night in the main dining room. Normally they get  another $5 for the lobster. We agreed to purchase and go on Tuesday. I can say it was a great choice as the meal and experience  was great.

All the shows were very good too. I am not too interested in sitting for 2.5 hours but I did it for CATS. I can't  get excited about the story but every singer and dancer were quite good and in that context I enjoyed the show. The quality of entertainment justifies the premium the ship costs as well as the interest provided by the neighborhoods.

I  had a personal priority to go to Sabor. We had experienced  Sabor on Freedom of the Seas and it was so good we couldn't  wait to go again. The menu on Oasis was not the full menu we had on Freedom. Instead of it being one price it was a-la-cart. They treated this venue more like a place for a snack instead of a specialty restaurant. With all we did during the week, Sabor fell through the cracks. The smaller menu just wasn't as compelling to us.
On Thursday, day 6, I saw them offering a drink card for $79. That's ten drinks that anyone can use. We didn't make the purchase but I know some readers want to know if it was offered.
September 2016 - Key West & Nassau Cruise on Empress of the Seas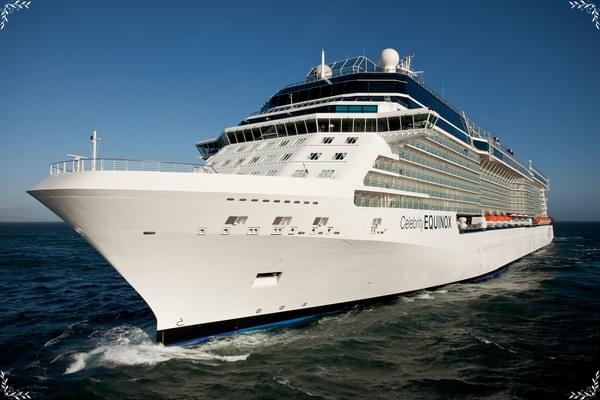 April 2016 - 11 Night Ultimate Caribbean (Ft. Lauderdale Roundtrip) Cruise on Celebrity Equinox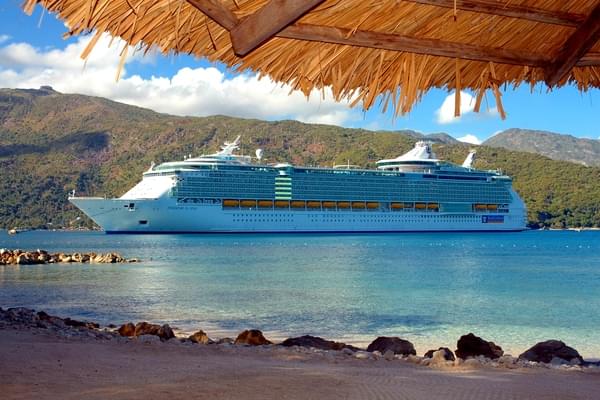 November 2015 - 7 Night Eastern Caribbean (Port Canaveral Roundtrip) Cruise on Freedom of the Seas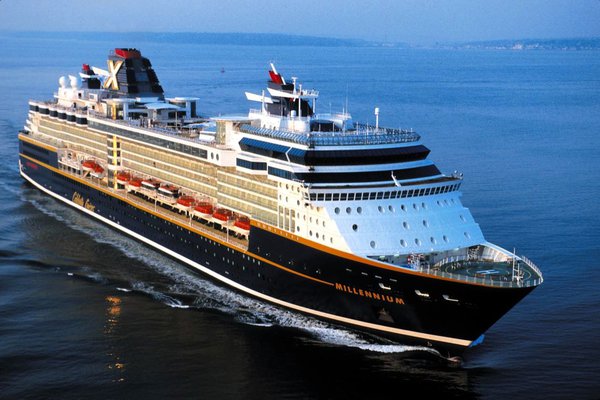 May 2015 - 7 Night Alaska Northern Glacier (Vancouver To Seward) Cruise on Celebrity Millennium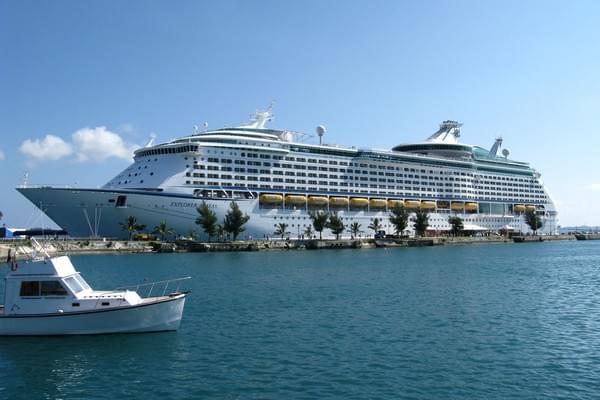 December 2014 - 9 Night Southern Caribbean Adventure (Port Canaveral Roundtrip) Cruise on Explorer of the Seas
Nice cruise for relaxing.
With four sea days and not much planned activities aboard ship be prepared to entertain yourself. We had no issue with this fact and found our time to be a chance to unwind and relax. There was a distinct lack of younger people and children which we attribute to the time of year and the newness of this itinerary from this port. Being able to see the southern caribbean ports without dealing with travel to Miami or San Juan was a plus that many people couldn't pass up. There was a very heavy participation from Florida residents as well as high level crown and anchor society members. The weather was perfect for the entire cruise but finding seats on deck around the spas and pool was never an issue.
The on-board singers and dancers were superior on this boat. Usually there is one decent singer but here there were four very good singers. The production shows were very entertaining and different from other boats so we were seeing fresh shows. Same with the ice show. This was different and up to the usual superior standard that this show has offered on other boats.
We stayed in cabin 6338 which is a balcony room. Fairly standard balcony room with everything in good shape and good working order. We had a flat screen TV whereas we had heard other say they still had CRTs. We attribute this to the ship replacing defective CRT TVs with flat screens as time goes on. During retrofit next year they should all be changed to flat screens.
The ships service people were also very good. However the guest services still fell short of that standard as has been our experience in the past. If you have an issue that you'd like to take up with guest services, don't expect a favorable resolution. Sorry to say they seem to use deflection as a standard response instead of correcting the situation. The ships are extremely efficient at billing you but never are willing to correct an error.
The food in the main dining room was no different than any other RCI cruise which is to say barely above minimum acceptable standards. We found the "starters" (appetizers) more appealing than the entries and most nights had no more than one entree that looked appealing (some previous experiences with the menus has ruled out certain selections).
This ship currently only has Portofino available and we did not eat there this trip.
This was our first time at Aruba, Bonair and Curacao. They did not offer a lot to see. You either like their beaches (which we did) and snorkeling (which we didn't do) or you have little left to do. However on the plus side is that taxi fairs were minimal ($5 per person to beaches we went to) when you joined others in a van type taxi. We had trouble finding this out prior to the trip and were led to believe you'd be paying high taxi rates. Each island had the same rates so it was no problem heading out on your own (at least not taking a ship tour). Eagle beach on Aruba was broad and long, very soft sand making it slightly harder to walk if you already have trouble walking on sand. Bonaire we went to Sorobon beach was smaller and had very shallow calm water since it is on a bay. This was perfect for younger kids. The persistent wind made it ideal for wind surfers who were quite prevalent. They were entertaining to watch. There was a rope in the water providing separation (protection) between wader/swimmers and the wind surfers. Plenty of beach chairs assuming you get there by mid day. And there was a bar to order drinks and food at reasonable prices. On Curacao we walked 10 minutes from the pier to downtown and spent an hour looking around before heading out to Mombo beach (near the sea aquarium). This has an entry fee and chair fee but the overall cost was fair. This was also was a nice beach with many more chairs available and food / drink available. 
We found the cruise to be everything we expected and did not find the ship to be run down due to age. Previous reports of high smoke content in and near the casino were true. Walking near the stairs down to the casino on the promenade deck was quite unpleasant. Too bad the air flow brought up the smoke to the promenade deck rather than sucking good air down to the casino.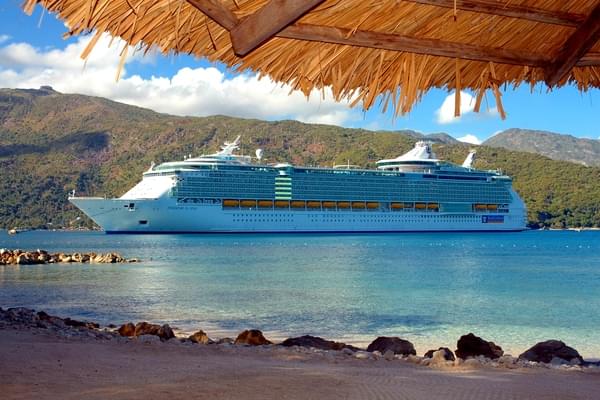 September 2014 - 7 Night Western Caribbean (Port Canaveral Roundtrip) Cruise on Freedom of the Seas
2nd time on Freedom ...still great
Spent this week in room 8354. Standard balcony room which has a great location from our point of view. Good access to the stairs / elevators. Our room steward "Speedy" did a fine job for us. We carried on two bottles of wine which he chilled for us when we wanted them to be cold.
We used my time dining for the first time. We had six people in our group and did not try to pick dining times prior to the cruise. We were faced with a choice of 6pm or 8:30pm. Nothing else. We went with 6pm for every night. Had the same table every night. Service was decent. We finished in time to go to the 8pm games in On Air which were always done in time to go to the 9PM shows. The cruise staff were very good hosts at all the events we went to. The cruise director was very much to my taste. Not over the top but very still entertaining.
My over all score for entertainment during this cruise was about a 6 out of 10. Others in our group rated it as high as an 8. The magician show was just so so. The production numbers were ok. We'd seen them before and they were so so then also. The ice show remains superior even though there were new skaters in their first week of work on the ship.
We ate at Chops and I personally found a couple of their changes not to my liking. Both my wife and I really were disappointed that they replaced Mississippi Mud Pie with a mousse style cake which was ok but nowhere near as good. They had the nerve to call it by the same name to add insult to injury. Secondly, I did not like how they changed the mushroom side dish from what they had previously served. My wife was ok with the change. They used three types of sliced mushrooms instead of the single type of whole mushrooms used before. The differences could be enough to keep me away next time.
We had very good island excursions at every port. On Jamaica we did the Martha Brae bamboo raft float. Relaxing and perfect weather. No bugs there may be normal based on what the guide said. It certainly made the trip more enjoyable. Grand Cayman was a catamaran trip to stingray city and snorkeling. First time for us at stingray city. It was fun. Snorkeling was so so. If we did this stop again we'd forego the snorkeling for time on 7 mile beach and we would not need to see stingray city again. It was worth doing once though. At Cozumel we did a jeep tour which was the best excursion of the week. We used cosumelcruiseexcursions.com. Very nice time and very good value.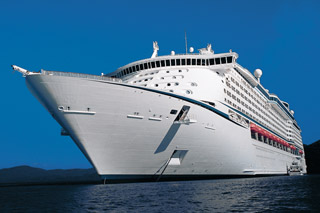 January 2014 - 7 Night Southern Caribbean (San Juan Roundtrip) Cruise on Adventure of the Seas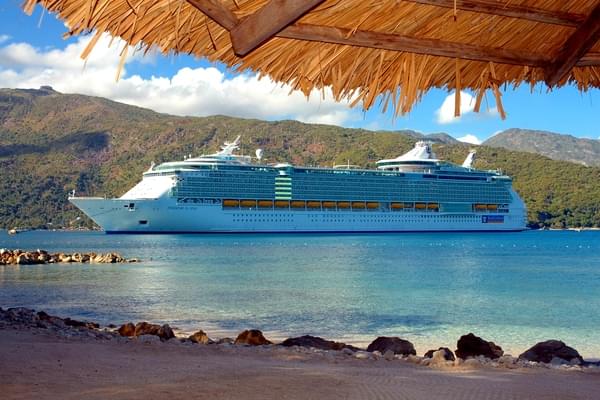 November 2013 - 7 Night Eastern Caribbean (Port Canaveral roundtrip) Cruise on Freedom of the Seas
Wonderful cruise
We had a wonderful time on Freedom of the Seas. The service was great and the ship was very clean and beautiful. Loved the Chops Grille restaurant. We had 3 of our dinners at Chops and 1 at Portofinos. I highly recommend both.  My husband and I cruised on the Allure last year and we still rave to everyone about how wonderful that ship is and how much we loved it.  Freedom of the Seas is a step down from the Allure but is still a really nice ship.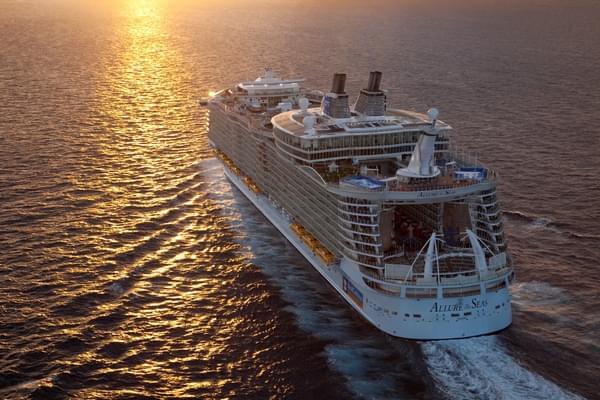 January 2013 - 7 Night Western Caribbean (Ft. Lauderdale roundtrip) Cruise on Allure of the Seas
Cruise Tips