January 2016 - Carnival Dream to Caribbean - Western
First time Dreamer..nice ship, will sail it again.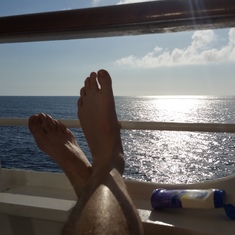 Cove balcony was outrageously great, loved the privacy and close to the water.
The rooms were nice, updated.
Well kept 2 times a day.
Plenty of great shows to entertain.
Cons were that the gym was small for that many people on board, and the food was not very good. Cold sometimes even.
That said, I'd sail the Dream any day of the week!