July 2016 - 7 Night Alaska Tracy Arm Fjord (Seattle Roundtrip) Cruise on Celebrity Solstice
The Solstice is fabulous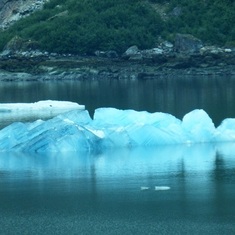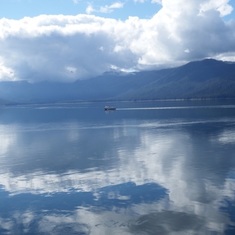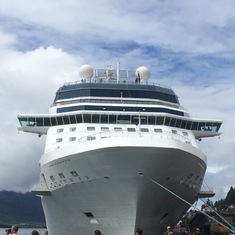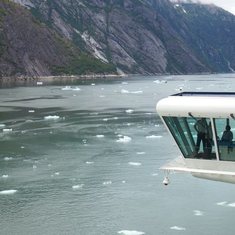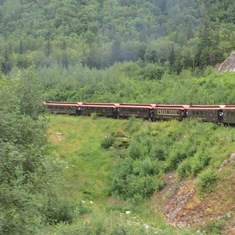 The staff, cleanliness, attention to a quality guest experience, activities and visibility of the Captain made our journey to Alaska on the Celebrity Solstice simply fabulous!        I loved the Aqua Class restaurant "Blu", where they serve lighter, trendier and very yummy food.  They accommodated my daughter's gluten intolerance very well. The food was well balanced, lighter in preparation, exciting and beautiful in presentation.  Blu served new recipes that were as delicious as anything else on the ship.  It left you feeling satisfied, not full, and you weren't hungry an hour later.  Delicious and smart.  The restaurant is for Aqua Class guests.  Try it.  
       We enjoyed two excursions. One was a train ride in Skagway where we saw  beautiful waterfalls, Alaskan wilderness, bald eagles, historical rail trestles and listened to live commentary all while traveling in a historical rail car along a railway track built through granite rocks, and along beautiful mountainsides.  All of the train cars were wonderfully refurbished.  Very cool.  We also took a hike to see Mendenhall glacier in one of the National Parks.  Being close to a glacier is sure a site to behold.  The weather was sunny in Alaska during our cruise, and the Alaskan air was wonderfully clean and fresh.  It makes one feel more alive!  
          The ships' activities were certainly fun as well.  From nightly entertainment, to live music, to Top Chef contests, to dancing, Bingo, shopping, comedy, magic shows, exercise classes, massages, specialty dining, live talks about Alaska, in room movies, internet that works well, etc...etc...    Everyday was filled with as much or as little to do or see as we desired.  Everything we attended was top quality. Bravo, Celebrity!  
         One of the best events we attended was the Captains' talk and photo presentation regarding the building of the Celebrity Solstice ship.  We saw and "experienced' the process of building the ship block by block, floating it and moving the ship, and testing every nuance of a brand new class of ship.  It was a wonderful presentation and Captain Tasos was full of life, yet an honored Captain of integrity.  Recommended!  
       I could go on and on as to how our experience was truly fabulous, but as every cruise is different,  I encourage folks to themselves experience the Celebrity Solstice.  One of our best cruises ever.