New Zealand South Pacific Crossing Collector
New Zealand South Pacific Crossing Collector
More About Noordam
2.41
Crew to Passenger Ratio
Explore Cabins
Noordam has 986 cabins and 32 cabin categories. See what each category has to offer and read cabin reviews from the community.
Inside
Avg. Size:
210 sq. ft.
Avg. Cost:
$115 per night
Oceanview
Avg. Size:
175 sq. ft.
Avg. Cost:
$139 per night
Balcony
Avg. Size:
275 sq. ft.
Avg. Cost:
$214 per night
Suite
Avg. Size:
527 sq. ft.
Avg. Cost:
$272 per night
Noordam Features
Explore all 40 on board venues and features.
Aft Pool
This secluded pool is another place for guests to enjoy their moments in the sun.
Beauty Salon
The menu at the Beauty Salon features manicures, pedicures, hair styling, blow drying, and other pampering pleasures.
Basketball Court
Don''t let that cross-over get rusty. Hit the top deck for a little pick up among ship mates.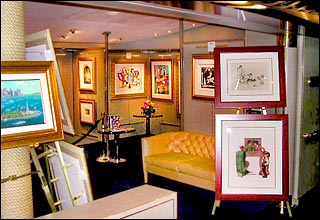 Art Gallery
Step into the Art Gallery, lovingly tended by a knowledgeable curator, and discover pieces that flirt with your imagination.