9 Night Bahamas (Baltimore Roundtrip)
9 Night Bahamas (Baltimore Roundtrip)
More About Grandeur of the Seas
3.22
Crew to Passenger Ratio
Explore Cabins
Grandeur of the Seas has 996 cabins and 22 cabin categories. See what each category has to offer and read cabin reviews from the community.
Inside
Avg. Size:
140 sq. ft.
Avg. Cost:
$101 per night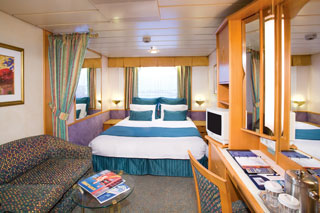 Oceanview
Avg. Size:
211 sq. ft.
Avg. Cost:
$116 per night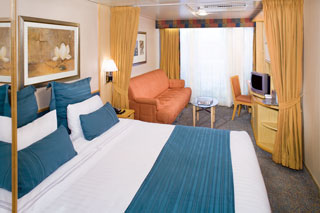 Balcony
Avg. Size:
191 sq. ft.
Avg. Cost:
$198 per night
Suite
Avg. Size:
538 sq. ft.
Avg. Cost:
$244 per night
Grandeur of the Seas Features
Explore all 34 on board venues and features.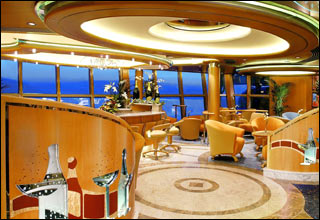 Champagne Bar
This quiet and elegant escape is the perfect place to enjoy a glass (or two) of the bubbly.
Day Spa and Fitness Center
The Fitness Center will offer vacationers a plentiful and varied selection of the latest cardio and resistance equipment for working out alone or for joining one of the several classes, including spinning, kickboxing, Pilates and yoga; our full-service spa offers a beauty salon and spa treatments including massage, manicures and seaweed body wraps.
Card Room
Know when to hold ''em and know when to fold ''em. The ship''s card room is where the dealing''s done.
Casino Royale
Our glittering casino features slot machines; extensive table games including Blackjack, \roulette, craps, and Caribbean Stud Poker; a bar and lounge area; a sports book; a poker room; and a players'' club.