7 Night Alaska Inside Passage With Tracy Arm Fjord (Seattle Roundtrip)
7 Night Alaska Inside Passage With Tracy Arm Fjord (Seattle Roundtrip)
More About Star Princess
2.33
Crew to Passenger Ratio
Explore Cabins
Star Princess has 1298 cabins and 31 cabin categories. See what each category has to offer and read cabin reviews from the community.
Inside
Avg. Size:
160 sq. ft.
Avg. Cost:
$99 per night
Oceanview
Avg. Size:
168 sq. ft.
Avg. Cost:
$112 per night
Balcony
Avg. Size:
233 sq. ft.
Avg. Cost:
$165 per night
Suite
Avg. Size:
527 sq. ft.
Avg. Cost:
$218 per night
Star Princess Features
Explore all 47 on board venues and features.
Calypso Reef And Pool
Located on the Lido Deck, the Calypso Reef and Pool is the perfect place to relax while you settle into your surroundings. Cool off with a swim, catch a few rays, socialize with your follow guests, or take an invigorating soak in one of the two whirlpools.
Atrium
With its glass elevators, tasteful decor and central location, the lobby boasts a convenient reception desk, comfy chairs for listening to live music, and an inviting bar perfectly sited for people-watching
Casino
Satisfy your taste for excitement with a night of testing your luck, wits, and skill in the Casino. It doesn't matter if you're a beginner or a seasoned veteran and whether you prefer slots, video poker, roulette, blackjack, or Texas Hold 'em; this Casino is home to the exhilaration you crave.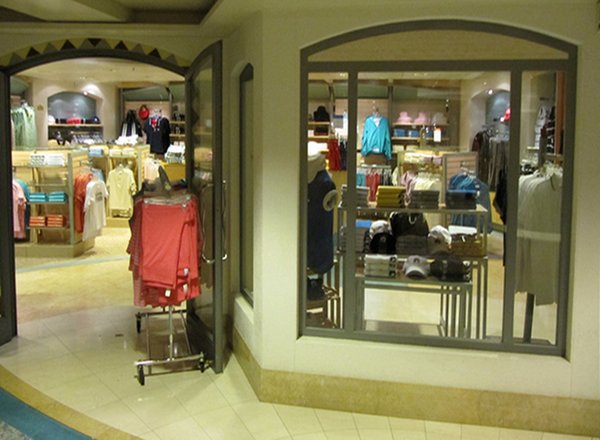 Calypso Cove
Did you forget your drawers? Stop by Calypso Cove to get some Princess branded gear. And if you're feeling generous, get your friends and family back home some shiny goodies.